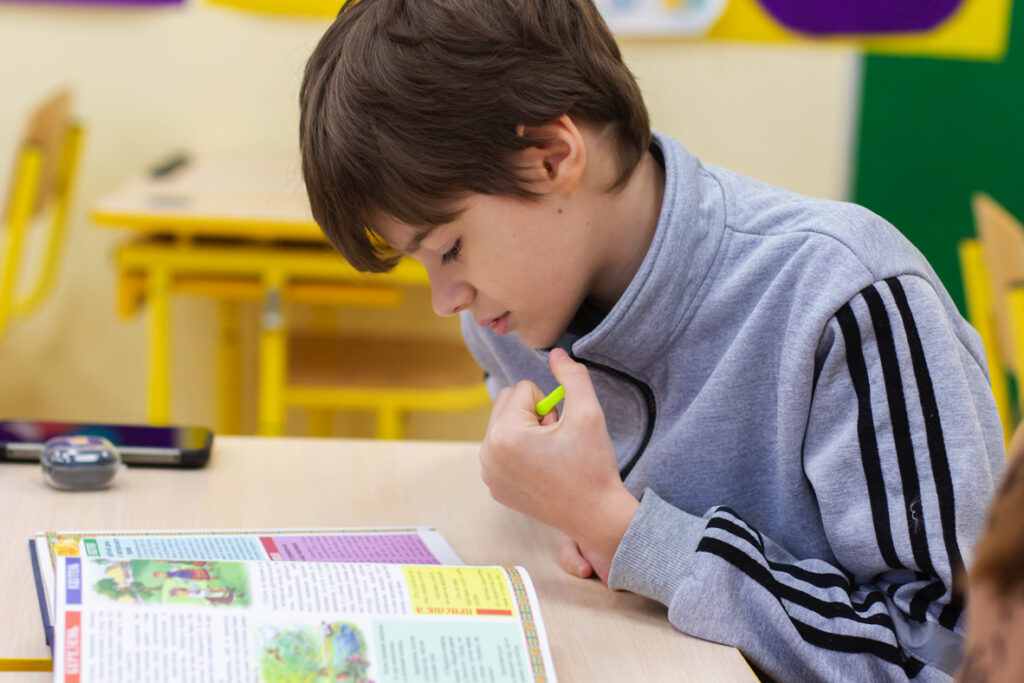 "Now I Know" project: results of this year and feedback from participants
This year's 5-week online course "Now I Know" reached 747 students. This figure includes those who have completed 50% of the curriculum and received certificates and motivation letters.

Yes, yes, motivational letters. Let's tell you a little more.

3 waves, grades 4-10 graduates, and a unique program designed specifically to make up for educational losses and based on the principles of a competency-based approach.

Experienced methodologists developed it: Natalia Vinnitska for the Ukrainian language and Yuriy Chop'yuk for math.

The course is free of charge and was held on the Moodle platform, which remains open to participants. So they can log in at any time and recall the material, complete exercises, or read texts.

At the end of the course, the students took tests in Ukrainian and math. Afterward, the teachers personally provided each of them with motivation letters and guaranteed certificates of completion.

Let us reveal another secret. Experts from the Ukrainian Center for Educational Quality Assessment are evaluating the curriculum and results of our "Now I Know" course. But we are not finished with it, we want to improve this training and come back to you with the news.

Iryna Petriv, project manager, comments: "Now I Know" was a success because the team was passionate about it. We all wanted to make a great project so severely that there was no work schedule. Everyone worked for the result, and I believe that it is in such projects that the team grows a lot.


For me, working with children and parents in the context of developmental disabilities was valuable. We paid extra attention to these children. We communicated with parents about whether we had students with special educational needs and diagnoses. And I contacted such parents and teachers to make the education of all children as comfortable as possible. Some of the children were accompanied further in their work with our psychologist. There was one student whom we contacted with the Inclusive Resource Center in her city so that she could continue to work with specialists.


This project was very warm for me. There was very good communication from parents, children, and teachers. Everyone shared their experiences and was not afraid to make mistakes. And the feedback we received was also positive. It's not just a beautiful wrapper; its content is no less beautiful."

Teachers and participants comment on their participation in the project:

"I get questions from children: "Where do I register for the next stream?". It's nice that children like it. Additionally, as a math teacher, I would like to mention the interesting selection of practical tasks," – says math teacher Suren Kostiuk.

"The project gave children many opportunities. I also remember the well-coordinated work of the project organizers, methodologists, and the high professionalism of my colleagues," – says Alla Voron, a Ukrainian language teacher.

Mother of Ivan and Rodion Staryhin: "It was interesting for my children to complete the tasks – the material is accessible, the teachers are qualified and always explain and support well. I am sure that the project has helped many children improve their knowledge. I wish you to develop in all directions, success, and many more summers!".

Student Zakhar: "My knowledge has improved, I have become confident in my abilities. I would like to participate in more classes. Thank you".

__________________________________

The project is implemented by the "Smart Osvita" NGO with the support of the Educo Foundation.