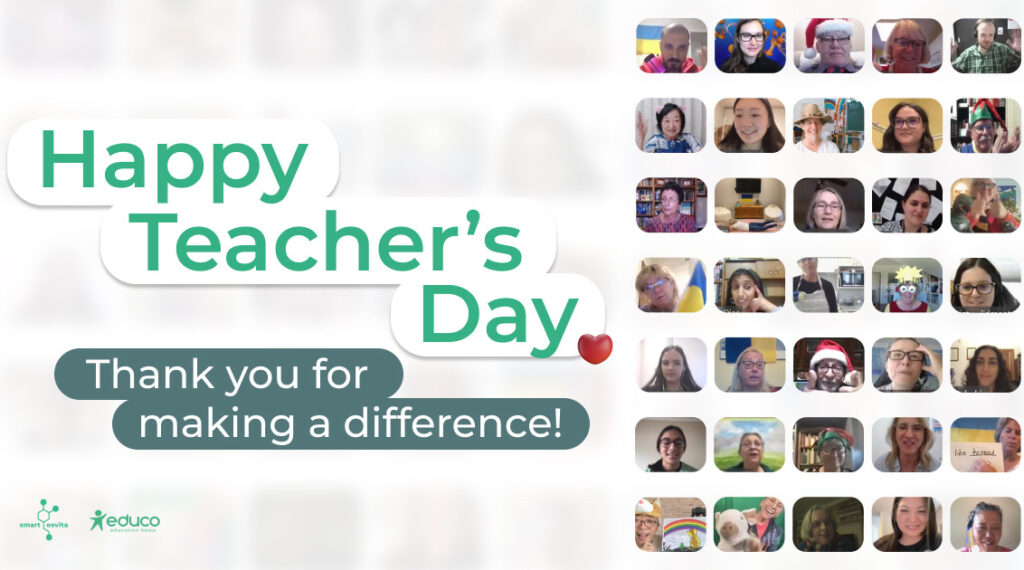 Congratulations on International Teacher's Day
Dear Volunteer Teachers, on this International Teacher's Day, we extend our heartfelt gratitude and admiration for your support of educating Ukrainian children. Your dedication and efforts are shaping the future of young minds and, in turn, the future of our country 🙏
Your impact goes far beyond the Zoom classroom. You are not just educators but role models for the children you support.
In a world filled with challenges and uncertainties, you provide a safe and supportive environment for the learners. You inspire them to dream big and to believe in themselves.
Thank you for your unwavering commitment, passion for teaching, and love for Ukrainian children. Happy International Teacher's Day!
With warmest regards from Ukraine,
Smart Osvita's team 💚
---
Volunteers of the project "Ukraine Speaks English" implemented by the "Smart Osvita" NGO with the support of the Educo Foundation in partnership with the "Classrooms without Walls" NGO.