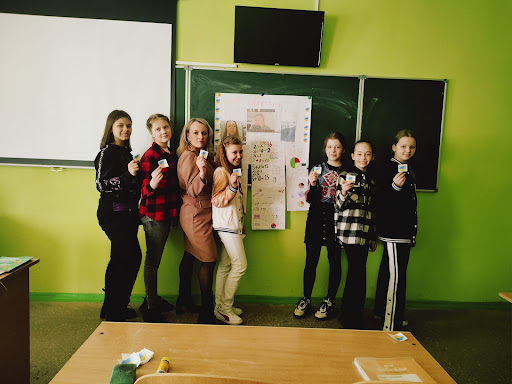 Educational online meetings in English with foreign teachers: feedback from participants
English-speaking meetings with foreign teachers for Ukrainian children are lessons for all ages on the Zoom platform. The topics of the meetings are very diverse: writing classes, programming, English, music, Science, yoga, drawing, and much more. They are conducted by volunteer teachers from different parts of the world.
We launched the project in March 2022. David Falconer, the principal of one of the Canadian schools, joined us and became our volunteer coordinator in Canada. Star guests also come to educational meetings. These are astronaut Chris Hadfield, magician Chris Pilsworth, director Sergio Navarrete, and Canadian TV presenter and writer Bob McDonald.

A month ago, we organized a series of classes for 5th graders with David Barnum, a Canadian University of Education teacher. These were Science and Math lessons in English, where children conducted interesting chemical experiments in the kitchen and learned about food chains and networks.

David shared his passion for cooking and baking and talked about chemicals. Also, with David, the children explored how animals and plants depend on each other and created a paper model of a food web. And they also got acquainted with the probability theory and learned how it works in real life.
The classes were organized within the project 'English-speaking meetings with foreign teachers for Ukrainian children.' Join us on Telegram. We always have a lot of exciting meetings: https://t.me/meetings_for_children 
We received warm feedback from the teacher Svitlana Muravyova from Vinnytsia School 26: "Vinnytsia Lyceum 26. Our warmest and most sincere memories from the participation of my "veki-buki" in the project of the Smart Osvita NGO. The children are looking forward to new meetings with David. I understand that my teaching vector is on the right path — respect for the teaching profession as the main component of family education, the desire to work creatively, to move forward, and to be on the same wave with my students."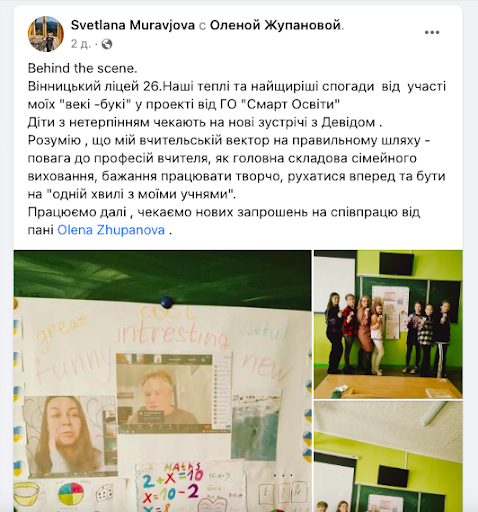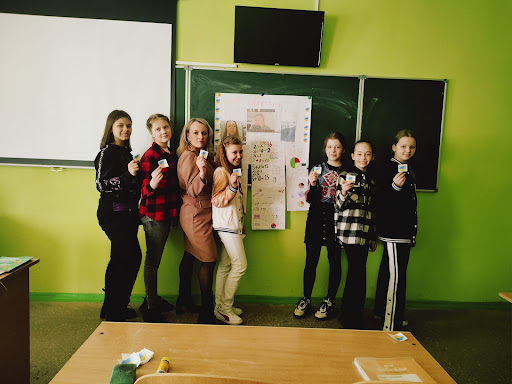 Children also willingly shared their feedback.

Marharyta Bondarenko

I like the lessons from "Smart Osvita" because there is no significant distance between the student and the teacher. Whenever I talk to any teacher, I feel like talking to a close friend. With Elsa, a teacher from Portugal, I feel a real friendship, not a "teacher-student" relationship. She is very kind and sweet, always pays attention to all the children, we communicate a lot in lessons, and everyone can express their point of view (in fact, this is the atmosphere in every class).

I think "Smart Osvita" does important work, and it's incredible.

I have known Erkam for almost eight months and can tell a lot about this person. He is cheerful, optimistic, and a teacher who will always support and give quality advice about the English language and not only) He supports Ukraine, which is the most important thing, at the protests in Istanbul and, of course, Ukrainians themselves. He is always positive, and his lessons are so engaging that you want to come to them every time with an even greater desire to engage and learn new and unexplored things in the thick forests of the English language! Many children come to his lessons willing to learn and leave with even greater enthusiasm. He knows how to entertain, and his associations in the English language with animals are incredible! Thank you very much)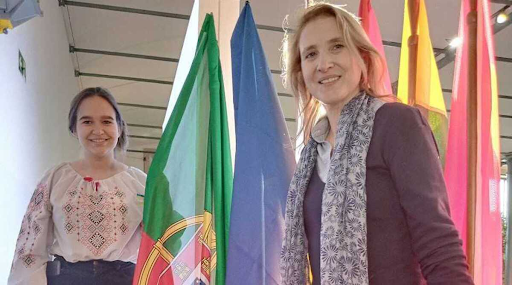 Sofia Pinsker
I am always happy to join educational meetings for children. The "acquaintance" began in the summer, and I liked everything very much from the first days. At first, attended Ukrainian and English classes because I had more time in the summer. I liked the excellent atmosphere, and you feel like you are in a conversation club, where you learn many new things and don't forget what you have already learned. Now I only attend classes with foreign teachers because, so far, there have yet to be meetings with Ukrainian teachers. But it's not scary for me, and I always choose the most exciting thing when I see the schedule of meetings. When I first started attending these classes, I joined almost everyone in my age category and my interests)). And there were COUNTLESS of them. In September, online learning started at my regular school, but I still try to join the meetings because they are always organized when there are no classes; it's very cool)). I thank all the organizers and volunteer teachers who help us learn about the world!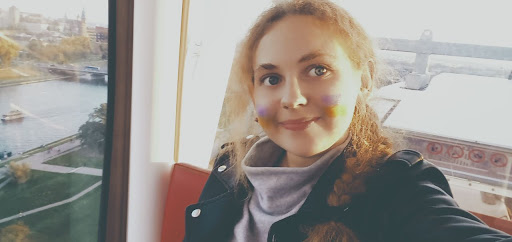 Vlad Petrenko
Thanks to "Smart Osvita," I started communicating better in English on various topics. I am incredibly grateful to teacher Erkam for the cool lessons and the strong support of Ukraine.