Teachers' feedback about Nataliia Podoliak's training
In times of war, being able to deal with stress is crucial. And even more so to educators. For more than a year, Natalia Podoliak's author's training has been helping teachers cope with their own emotions and then apply effective methods in working with children.
Participants are offered two blocks:
theoretical, where Nataliya Podoliak provides basic methods of combating negative emotions;
practical where they can apply the information they have heard.

The trainings are very specific, participants are asked not just to imagine the situation in a vacuum, but to work through their own stressful situations. In addition, educators deepen their knowledge about stress and psychotrauma, learn to classify traumatic events, learn how to take the first steps to improve the child's emotional state.
The training is part of the professional development program for the development of psychological competence of teachers "Emergency psychological help online for participants in the educational process". A personal certificate is provided based on the results of advanced training under the program.
After the trainings, we receive a lot of feedback from the participants. We want to share some of them.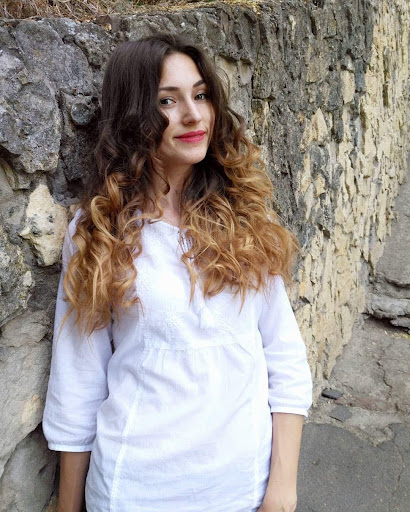 Vira Dobriansʹka


"I am very grateful to Natalie Podoliak for the full, useful and informative information for me. Both theoretical and practical parts were useful for further work. It was also interesting to listen to the additions of other colleagues.

Techniques for working with children and information about psychological help for children of different ages were new to me: what to pay attention to, what methods to use. I learned about some techniques for the first time. I did not use the exercise "Map of my emotions" in practice with children, but I took it for further work. Relaxation exercises "Safe place", "Map of emotions", exercises to use in the storage room, to switch attention (find blue objects, 5 square objects, etc.) were also interesting. This is very useful knowledge and a new resource for planning and conducting classes. They can especially be used in distance learning."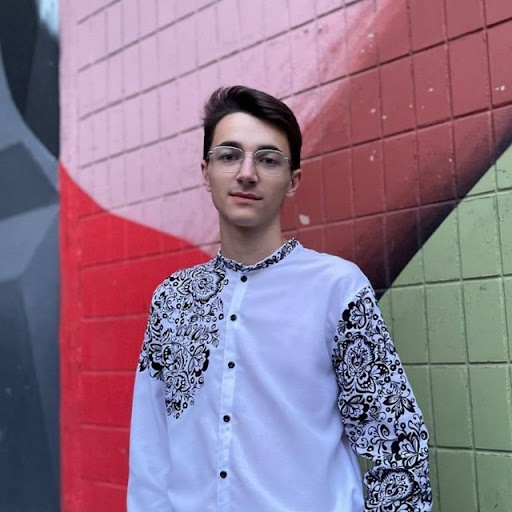 Artem Dudka

"The information about the need to talk with children about death and what materials will help with this, especially with children with PWD, was relevant. Also techniques for creating conditions for obtaining a resource during traumatic actions. The exercise "Square breathing" was new. I'm already familiar with all the others, especially "Mindfulness" since I'm studying to become a SEEN trainer.

Interesting art therapy techniques, especially about traumatic events on the one hand, and on the other hand, how we would like to see it with students in SEEN classes. I will use it in lessons, with parents and parents' Fridays, and with teachers during professional development activities. Openness, the opportunity to speak without taboos, mutual support – this is how the pieces of training took place."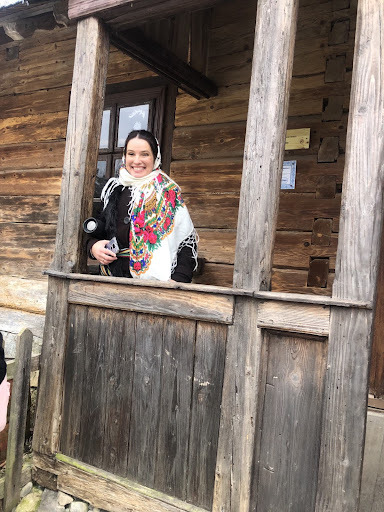 Tetiana Sudomliak

"There was a lot of good: both the Safe Place and the Emotion Map, which changed with the addition of strokes. But unexpectedly for myself, I saw the syndrome that I also have a delayed life, because I often postpone events for an indefinite period. Now that I see it, I will treat this one with care. The technique "Map of emotional state" was done for the first time. I liked the exercise with food the most 😊 I will replace it myself, at work, and in the family. Thank you!"

Antonina Konotopenko

There was a lot of helpful information in the pieces of training: how to overcome stress at first, and exciting practical exercises. I liked the relaxation techniques, the map of your emotions, and the activity of tasting two products. I will use it in my work with children, and I will also take something for myself.
Olena Vovk

The training was significant and attractive. There is a desire to review it again so as to get all the details. Thank you to Mrs. Natalia for the training atmosphere, comfortable communication, valuable material, sound theoretical knowledge, and practical exercises.

I plan to use it for myself and my family. I will also apply it in work with elementary school students, for example, breathing and body exercises during physical education minutes. I learned about the difference between stress and psychotrauma and their manifestations in a person (child). On the classification of traumatic events and bodily reactions of the body to injuries. About specific methods of assistance. I finally understood what the Mindfulness technique is and what it consists of, and I liked the exercise from this technique. The art method of drawing the map was also exciting. I had heard about these methods before, but I needed to understand what they were and how to work with them. Now I have such knowledge and am very grateful to Mrs. Natalia.
Lidiia Kharchenok

Super! Significant, practical, and helpful training. Super coach!

I learned how stress differs from psycho-trauma. I had heard about art therapy before but used it for the first time. I liked the exercise "My safe place," a map of emotions. I will use these skills in working with children during educational hours.
Anna Onistrat

I learned a lot of interesting practical techniques. The technique with the map of emotions, the "Safe place" approach, and the exercise with food were interesting. All activities were accessible and practical. I will use the acquired knowledge in working with children and myself—many thanks to the organizers for such an engaging, valuable, live training. Everything was served affordable.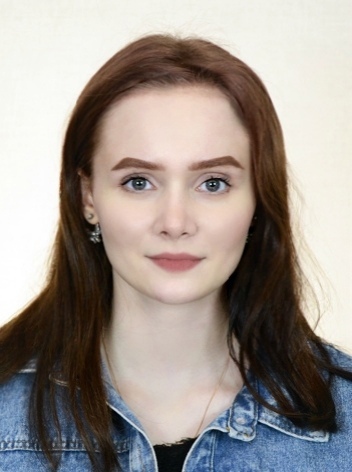 Anastasia Butsenko

The methods are not new to me, but their implementation interested me and led me to realize the urgency of using the presented techniques during the development of classes. At the training, I learned about the peculiarities of the functioning of the children's psyche during the period of martial law. I got acquainted with exciting techniques that can calm and transfer to the world of comfortable fantasies. I singled out humiliating statements that do not need to be said to children because a frightened and embarrassed child is not the final result of education.

Special thanks for the literary recommendations, which, despite some controversial content, inspired me to conduct literary classes with children to destroy stereotypes about the impracticality of discussing such topics. The most preferred technique is the "transfer" of consciousness to a completely different space, the fullness of which is marked by one's own desires and a sense of security. They became interested in art therapy methods, particularly "Draw your pain," which will help children talk about their experiences creatively since not everyone can express their concerns about their inner world.

I plan to use the acquired knowledge when scheduling classes and developing my work and educational work. I believe that the training demonstrates to us, teachers, that it is possible and necessary to talk about war and death with children since silencing the realities of today is not an effective product of modern education. There is no need to criticize children for excessive fun or games designated as "out of time" and raise your voice repeatedly to demonstrate the importance of respecting each defender from a distance with your measured actions. War can come to every home, and a teacher cannot know when a student will face the consequences of harmful realities, so it is essential to provide a child with a positive attitude, allowing him to enjoy his childhood or adolescence, playing his favorite games and laughing with others.
Tetiana Shmihelska

I learned about how to help children who have experienced psycho-traumatic events. I liked the stabilization exercises. I was interested in the Mindfulness technique, Chinese gymnastics, and art therapy techniques. I live and work with children who are in the de-occupied territory. These children saw all the horrors of war. After the training, I will be able to help them more professionally. Thanks to the organizers for the handy information!
Natalia Kolesnichenko

I systematized knowledge on providing psychological assistance for different age categories. I used to know a lot of exercises, but now I realize which of them and what to use for work with thoughts, with emotions, with the body. A story about the types of the nervous system using the examples of cartoon characters. About psychological first aid comparing different age categories. About fake fears. It will be helpful for class teachers at methodical meetings to hear about the age-specific features of psychological help so that they can use it for parent meetings. I am grateful for the speaker's professionalism and the practical orientation of all the material. And for the involvement of participants in joint action
Natalia Tokar

I learned what psycho-trauma is; the classification of traumatic events; the reactions of children of different ages to traumatic events; many new techniques and methods for reducing stress. I will use it in my own family and with students during lessons and breaks ("Square breathing," "Grounding technique," "Soldier and Doll," "The opposite"), in bomb shelters ("Map of resources," "Map of emotions," "Draw your fear").

I am very grateful to Natalia Podoliak for the exciting training. 2 hours fly by like a moment. I learned a lot of exciting and new things for myself. I liked the "Safe Place" relaxation exercise. Stabilization exercises will be helpful in class and during your stay in the bomb shelter. Art techniques ("Draw your scary dream" and "Emotion map") will help overcome stress and psychotrauma in children and adults. The Mindfulness technique was a discovery for me. The exercise with food was the most exciting and informative.
Tetiana Basko

I saw many new, improved techniques and added them to her pedagogical case. Almost all methods were known to me. The techniques themselves will be wonderfully demonstrated and practiced with the participants. I will try this technique during tea time in the educational class. In lessons, to switch children if I see aloofness or isolation and during the excited state of students. I liked everything. The speakers are excellent professionals.
Valentyna Ushmodina


Such pieces of training help to understand that anyone, not even a psychologist, can provide psychological assistance. It is how to stop bleeding and measure pressure and temperature, and you can also use simple methods to give another person a sense of support, help, and peace. Many thanks for the work done. Structured information, lots of practice.
Kseniia Bezverkha

I learned about practical psychological techniques and exercises I will use with children: stabilization techniques, mindfulness, Chinese practices, and square breathing. I want to express my gratitude. Beneficial and informative training) I wish success to the whole team) Glory to Ukraine!
Hanna Roslyk

I sincerely thank Natalya Podoliak for her work and such exciting training. Teaching during wartime is twice as difficult for me as for experienced teachers. I have been working at a school for the first year. It is already a stressful situation, with many children and responsibilities, preparation for lessons, and constant anxiety that interferes with learning. In addition, I fled the war in Mariupol, so I know, like no one else, how scary and complicated it is and how traumatizing it can be.

These pieces of training were necessary primarily for my internal state. Also, I noted many techniques I will use with my students during the educational process. Many thanks for your work! I will gladly join the following webinars. I am sure they will be no less exciting and valuable for all of us!

Maryana Pilypiuk

It is essential to systematize the signs of psychotrauma in children by age, how to provide first aid after detecting signs, and what to do with children in stressful situations or in shelters. The information about the fact that the brain does not distinguish between the imaginary and the real and this can be used skillfully was interesting. I learned for myself that it is helpful to dream and to do activities that are pleasant, even though there is little time for them because it is your resource.

I liked the exercise on imagining a safe place. I enjoyed drawing a map of emotions and creating an extensive list of contrasts for children's passive refusals to do something. I liked the warm blanket technique, communication with teenagers, and honest dialogue without fantasies for schoolchildren. I will use it with children at home. They are preschoolers at school with schoolchildren and teenagers. Thank you to the coach for the two parts of theory and practice. The only thing I would like more information on is how to provide not only first aid but also to be able to help overcome psycho traumas in detail at school, often psychologists without a diploma have no knowledge, and problematic situations are only in the classroom and only the teacher, and especially the class teacher can comprehensively help and bring the child out of psychotrauma.

Tetiana Vorobiova

I learned to provide psychological first aid to students. I liked the map of emotions and physical exercises. I will actively use the acquired knowledge with students in lessons. Thank you! Handy and necessary information for work in such a difficult time.
Anastasiia Selivanova

Everything was new and interesting. The Mindfulness technique is exciting and valuable for self-discovery; the grounding technique is instrumental and relevant today. I will use it with my child and, of course, with students who moved to our city because of the war. Thank you for a great event. I received a lot of essential and helpful information. Thanks to the trainer: all the material was presented in an interesting dynamic form, very professional, and accessible!