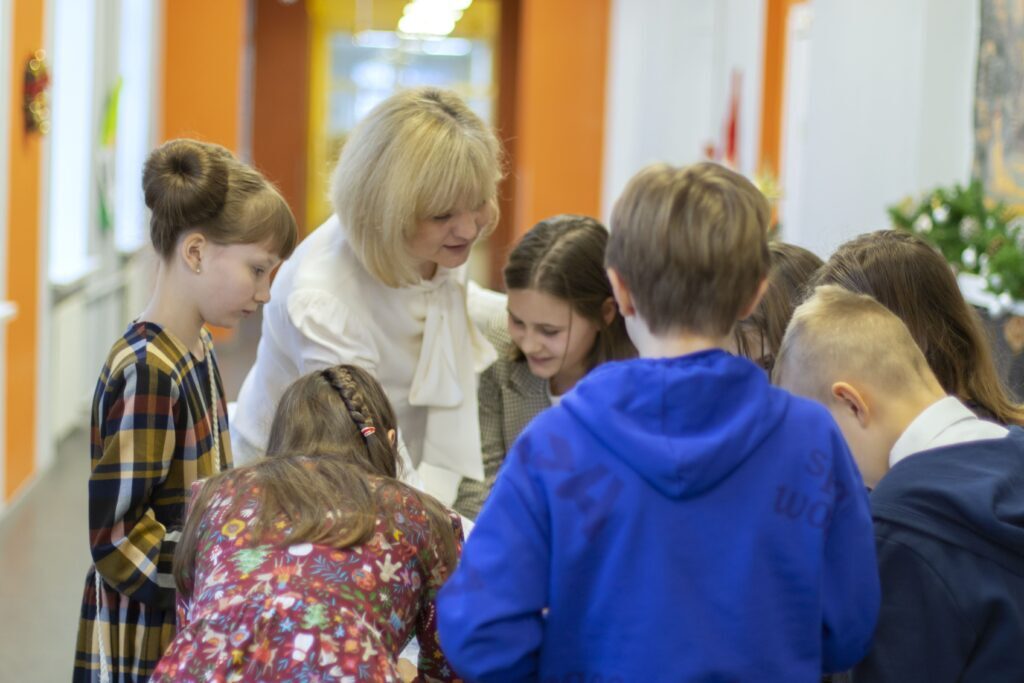 "Stay with Ukraine": feedback from project participants
The main feeling of Ukrainians towards their country at the end of 2022 is pride. This was reported by the Rating service in the results of its sociological research. 75% of Ukrainians admitted this during the survey. For comparison: a year before, sadness was the most prevalent feeling, and only a third of respondents felt pride.
The pride for Ukraine and the desire to return to their country after the Victory partly motivates students to study under our "Stay with Ukraine" program. At the same time, Ukrainians need communication and a sense of unity: "Perhaps the most valuable part of the classes is the first 10 minutes when we exchange news for the week. Especially for 7th and 9th-grade students, it gives a sense of unity," says Ukrainian history teacher Yevhen Shelest about teaching within the framework of the "Stay with Ukraine" project.
We receive feedback from teachers, parents, and children. The learning process occurs in an exciting format involving visual aids, video materials, and creative tasks.

Feedback from parents and children

Nataliia Mykhalevych, mother of a 5th-grade student, Roman:
"We are delighted with the course "Stay with Ukraine." You are doing a good thing.
Since the child is outside of Ukraine and has to attend school abroad, we cannot join online lessons in the morning. We try to learn on our own, but no one can replace live communication in class and the teaching of the material by the teacher.
The child always joins the classes joyfully because all the teachers present the material excitingly and interactively. This is extremely important for children today. As a mother, I like that teachers listen to children and consider their opinions, not just a clear answer to a specific question. It is noticeable that the teachers for the project are selected very carefully.
Thank you and the team for the inspiring work."

Pavlo and Rimma Romanyukhas, parents:
"We are in the UK and cannot attend online classes at a Ukrainian school, as our son is currently attending classes at an English school, but we want our child to continue his studies in Ukraine. General impressions are a positive, interesting presentation of the material. The child goes to class with pleasure. We tell the child why he needs to attend classes, emphasize that the time will come and we will return home, and he will have knowledge."

Their son, Dmytro Romanyukha:
"I like that the classes are conducted through the computer. There are not so many homework assignments. And also the most memorable was the introduction lesson and the most memorable was the literature lesson on mythology."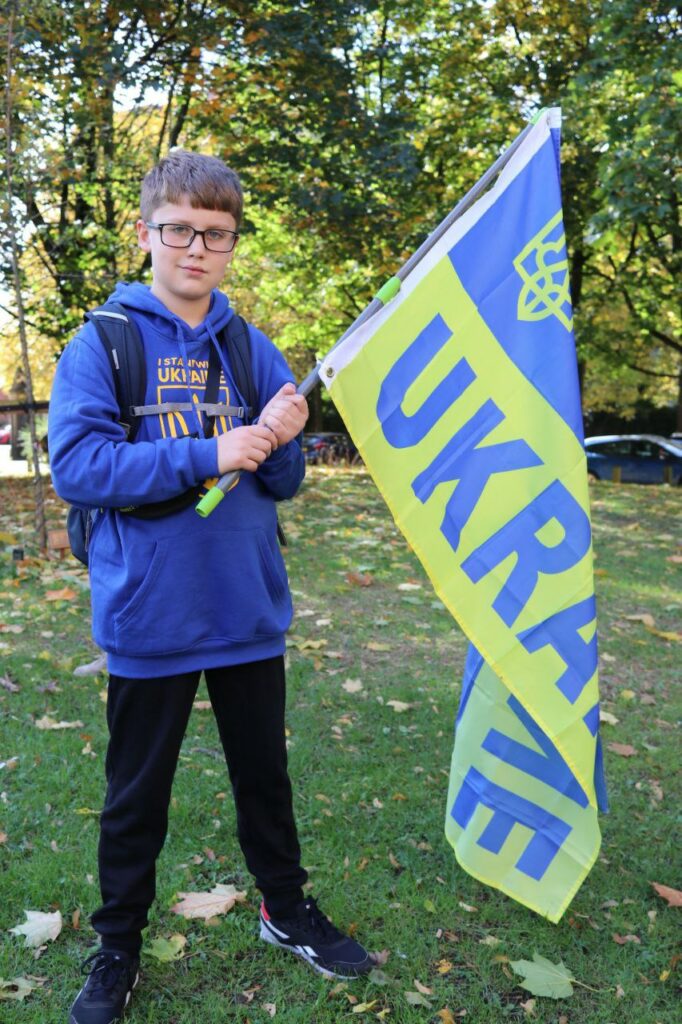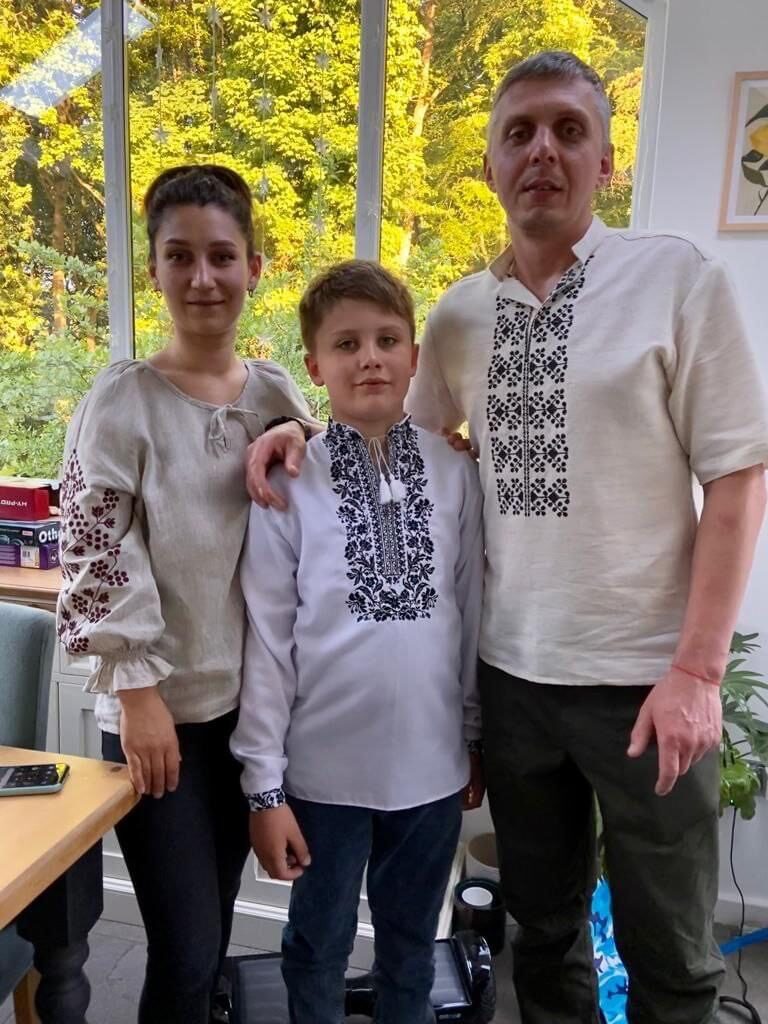 Svitlana Pylypenko, mother of 11th-grade student Daryna:
"Daryna attends classes with pleasure. History opened up for her in a new way. She shares with us various historical events that interested her. Thank you, the history teacher.
Teachers of the Ukrainian language and literature also deserve thanks. Their classes are always prepared and thought out, and there are exciting presentations.
The overall impression is very, very positive. We thank the teachers, trustworthy professionals who love and know how to do their job.
Advice to parents: if you want your child to be taught and explained clearly, "Smart Osvita" will help."

Daryna Pylypenko:
"I like the lessons on the course. They are concise and to the point. Also, during the lessons on "Stay with Ukraine," I began to remember good dates. Congratulations and gratitude to the employees and teachers for this interesting and necessary project."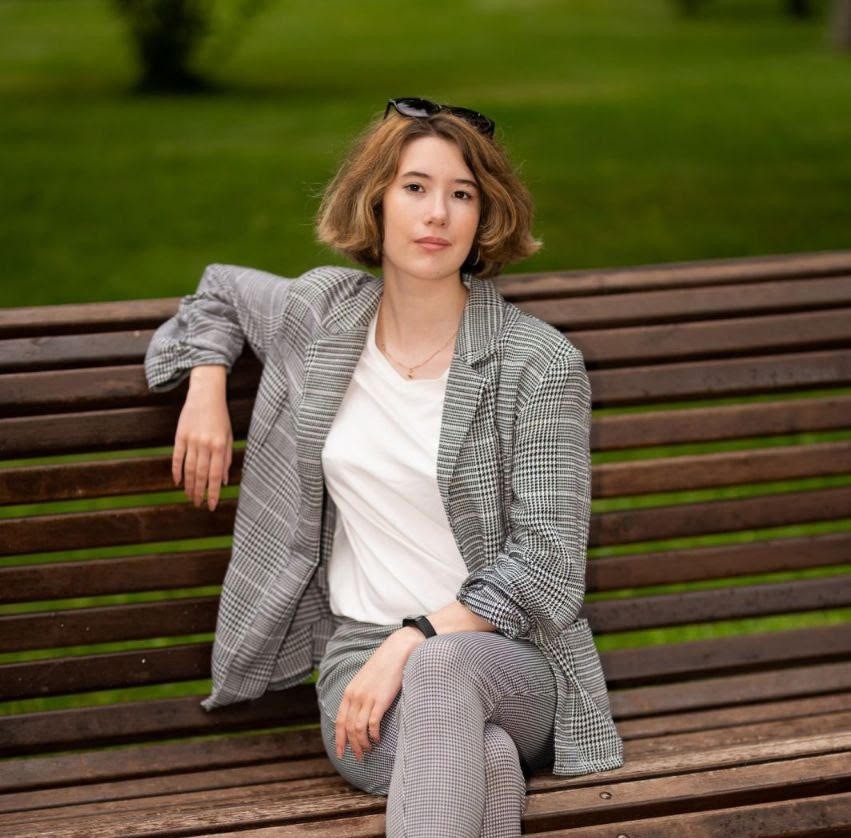 Yuliia Borysiuk, mother of 8th-grade student Viktor:

"My son and I are temporarily abroad. He cannot attend lessons at our Ukrainian school because they are held in the morning. In addition to the need for more classes, live communication must be provided. Therefore, the son was happy to join in learning with his peers.
Classes are engaging, structured by topics, familiar and understandable. The child likes to learn and joins the lessons with pleasure. I want to highlight the positive attitude of teachers towards children and their constant encouragement and support. This is very important and increases motivation. I like the ease of communication; the teachers are burned with their subjects.
The course is excellent. It is especially needed by those who need access to lessons in a Ukrainian school. I advised and advised my friends."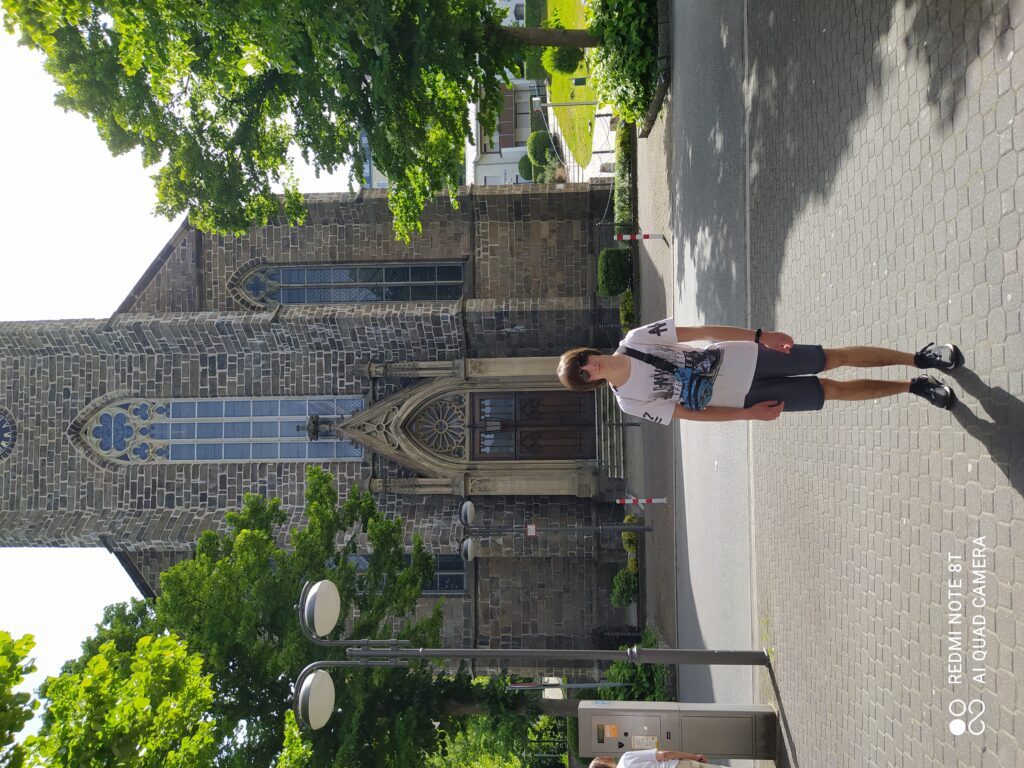 Helen Shulkevich, mother of fifth-grader Denys:
"Greetings from Italy. An interesting project. I like classes at school. My boy Denys studies in the 5th grade. Lessons are exciting, engaging, and carefully prepared. He loves going to school without reminders and waiting to meet the teachers. I listen to the teacher's explanations, the information is interesting, and everything is in a very accessible way… The teachers try, motivate, and can find an approach to the child. It is handy to explain the information once again.
Wishes: I would like more lessons because more than 1 hour a week is needed…♥️ I am sincerely grateful to our Ukrainian language and history teachers."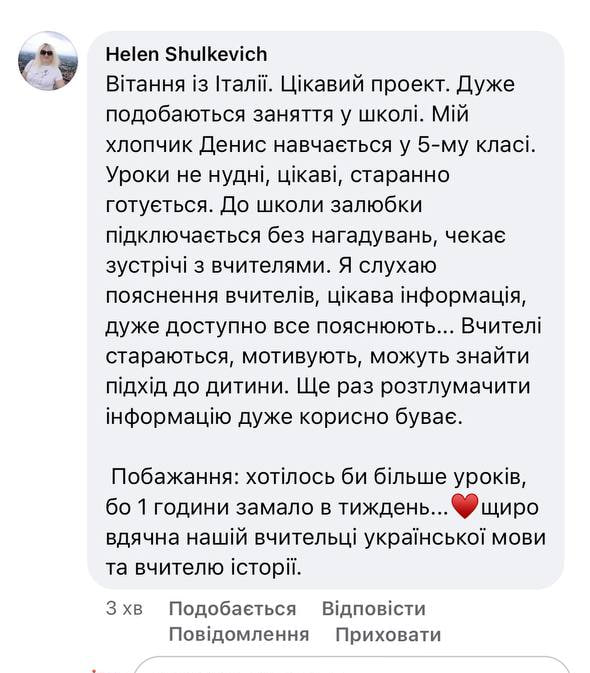 Feedback from teachers of the "Stay with Ukraine" project

Ivanna Ryzhan, teacher of Ukrainian language and literature for grades 5-7:
"I joined the project in September 2022. Without exaggeration, this platform provides a comfortable opportunity for all sides of the educational process for children to achieve high-quality results and live each lesson with an exciting method of cognition.
I am delighted to watch how children raise "online pens" and ask to answer, ask, discuss, and offer their approaches. This activity and initiative certainly spill over into knowledge. And between the "learning lines," another essential life process occurs – acquaintance: new students, new communication, new friends…"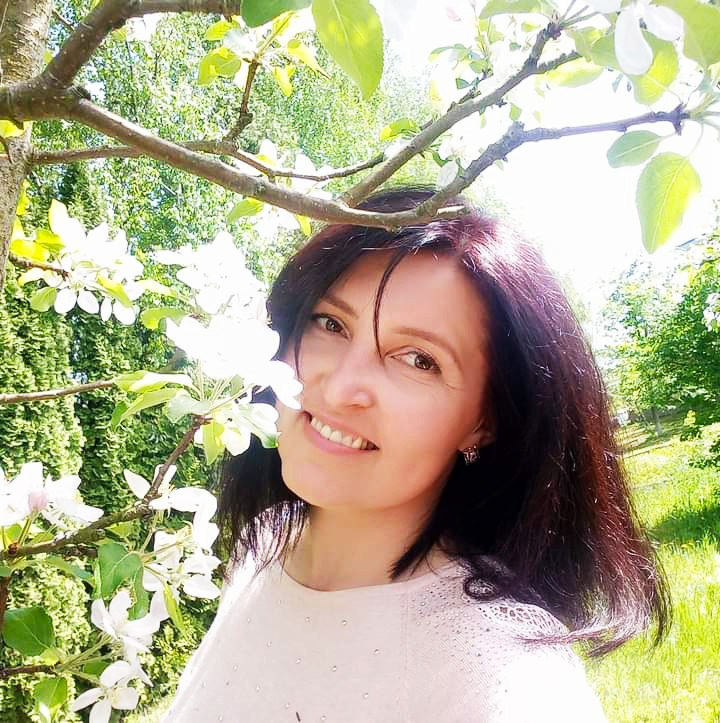 Alla Voron, teacher of Ukrainian language and literature:
"What opportunities does participation in the project give schoolchildren? First, it is mastering the material of the educational programs in the named subjects for the corresponding class. Secondly, it is a deepening of knowledge of history, culture, literature, and native language for those willing to expand their horizons. Thirdly, it is open communication with peers and teachers, which is lacking for children who find themselves in a different environment, far from their native home and childhood friends.
As part of the "Stay with Ukraine" project, children participate in online lessons held on a fixed schedule, mastering the material of the school curriculum in three subjects. This is a unique opportunity to gain quality knowledge because the relaxed, friendly atmosphere in the classes and the absence of evaluation allow students to study the material not because "it is necessary" but because it is "interesting, informative, and fun." Children attend classes with pleasure, and even in case of absence for a valid reason, they ask to provide material for independent study. What can be the most outstanding professional happiness for a teacher, if not interested and cooperative, students who consciously study the subject? Interestingly, the children enjoy doing homework despite having a heavy workload because they visit local schools abroad. And they "come" to the lessons on time, ask interesting questions, and complement the teacher with exciting stories."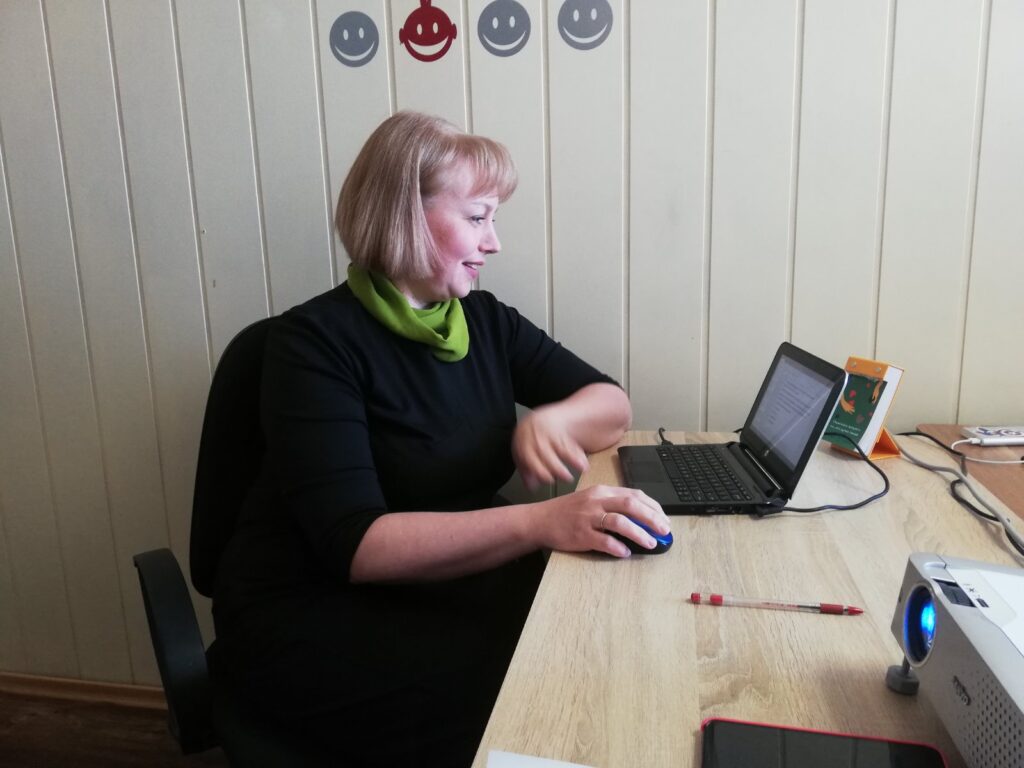 Natalia Chorna, a history teacher in Ukraine:
"Last year, we all found ourselves in new conditions and learned to adapt to such a life and our own life to those conditions. I worked to not sink into negativity and somehow keep myself afloat. I did what I do best – teach children.
And I am very grateful to fate that I was lucky enough to teach those young Ukrainians who were forced to leave Ukraine for Great Britain at the beginning of a full-scale invasion.
They became my students, and our meetings were always warm and emotional. It felt like they were hurting inside, but they were determined and responsible. They knew who was who, what was important to them, and how they saw their native Ukraine in the future. They are very grateful for what they have, and everyone dreams of returning.
Our classes began with inquiries about how I was doing, whether everything was fine, and whether there were any air alarms. Later, questions about light were added. After all, classes often have to be postponed due to lack of electricity, when even the mobile Internet does not load messages. What can we say about an online lesson? This adds to the difficulty in conducting classes and makes me constantly worry about whether I will still be able to complete the class, meet with my students, or tomorrow again the whole day without light.
But all the excitement and negative thoughts were shattered by the smiles of our meetings, the discussion of the meaningful questions of the lesson, the sage thoughts of the children, and the irresistible desire to know themselves and about themselves.
That's why I confidently look at our future on the other side of my screen."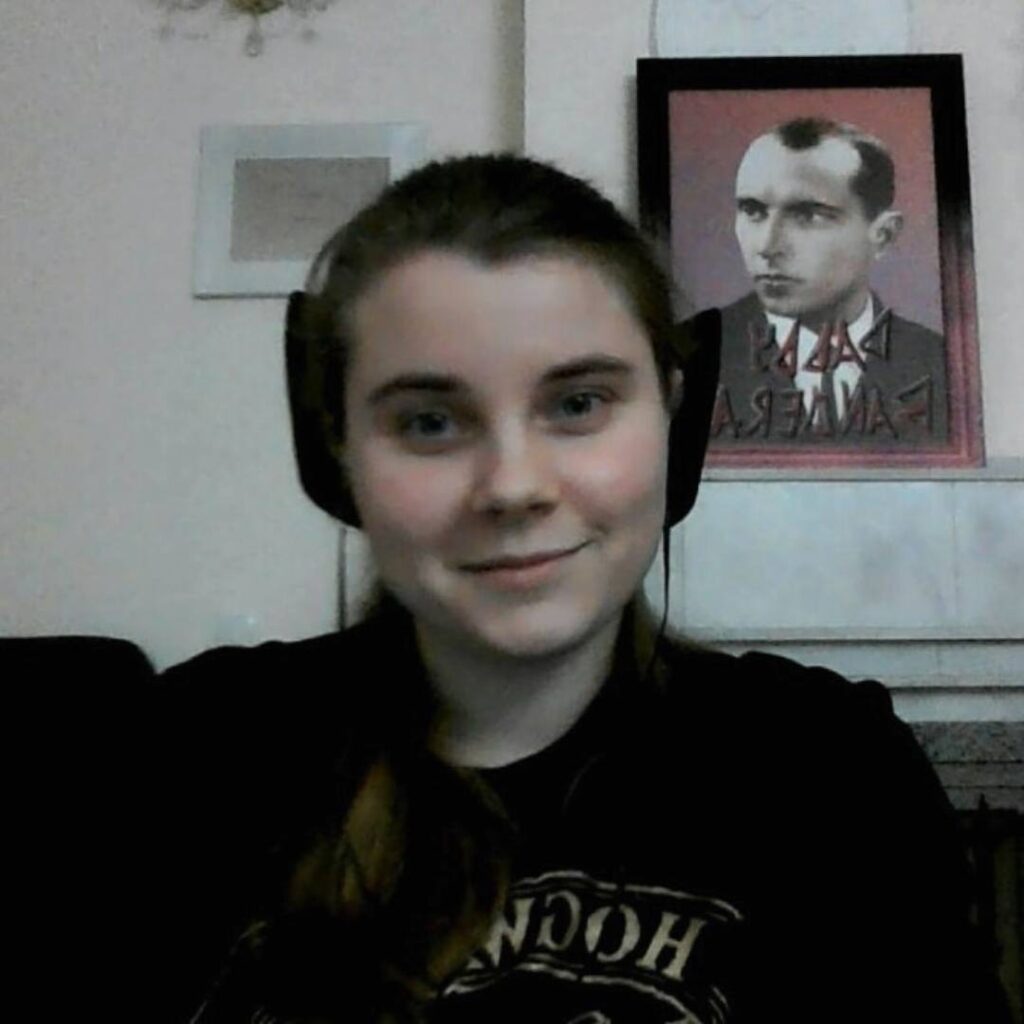 Yevhenii Shelest, teacher of the history of Ukraine:
"I teach history. Children often tell me that my classes help them pass tests and tests in Ukrainian schools that they attend simultaneously. From interesting stories: children brag that they got good grades in Ukrainian schools because they heard my classes. Sixth graders enthusiastically draw Egyptian hieroglyphs and maps.
Children's attitude towards studying in the course "Stay with Ukraine" is very different. Children have entirely different motivations. During my work with each group of students, a "skeleton" of students who regularly attend classes, work in lessons, and do homework has already formed. Sometimes it is internal motivation, and somewhere it is external, from parents. The first is happiness for the teacher; the second is a way to develop the inner grounds of the child.

The plus of such a course as "Stay with Ukraine" is spelled out in the title. Children remain in the context of Ukrainian education. They can practice history, the Ukrainian language, and literature. Also, the background effect is the development of skills in information technologies and literacy."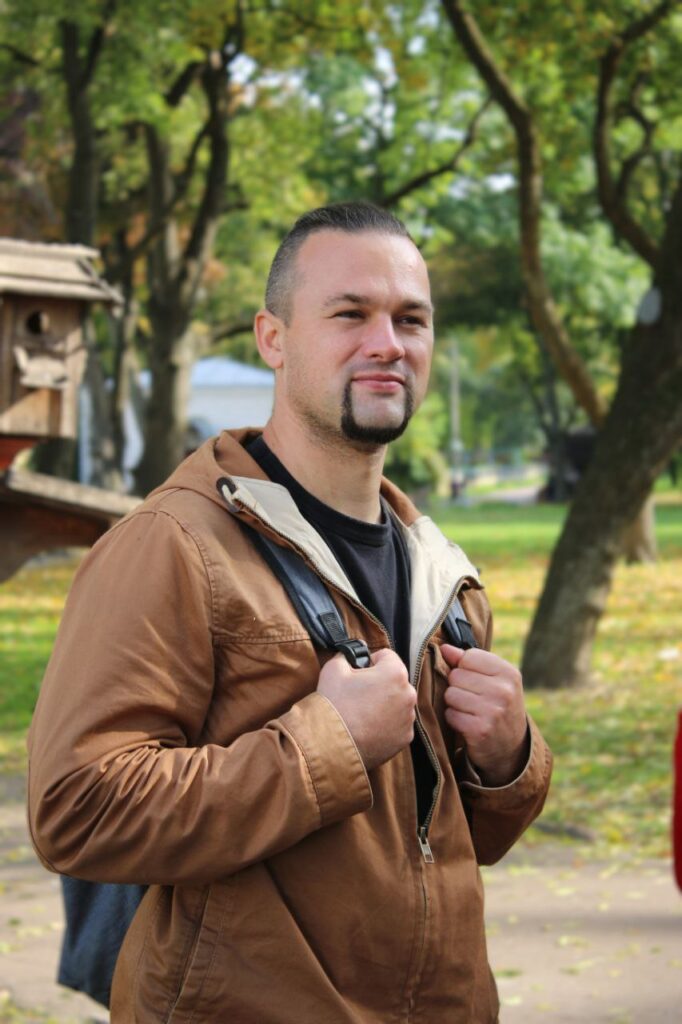 The project was created and operated with the support of Theirworld, Global Business Coalition for Education, and Educo.