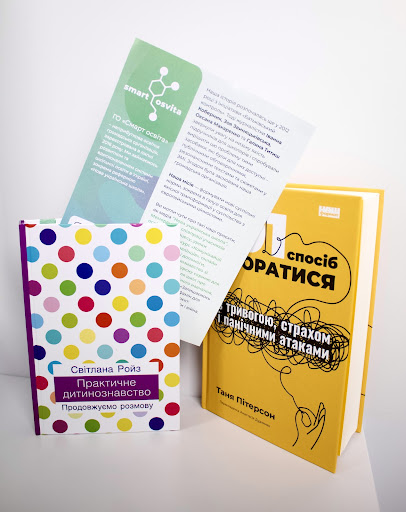 "Smart Osvita" gives books for feedback
You can write feedback about participating in our training and receive a gift until May 12.
We know that participants of many NGO "Smart Education" projects actively comment, post and send us their feedback, impressions, words of gratitude, and photos. We would also like to give you gifts as a thank you for your feedback.
Today we are announcing a raffle of boxing with cool books for feedback on online training on psychological self-help skills using the BLS (EMDR) method and on training with Natalia Podolyak (Training program for teachers on the development of psychological competence).
Terms of participation:
1) Publish a review of the project with a mention of our NGO (enter @Smart education) and the tag #тренингы_Смартосвита. Write why you decided to participate and how you use the EMDR method exercises or knowledge from trainings in the program "Children of war and work with them" with Natalia Podolyak in your work and life. The value and benefit of the projects for you — 3-5 sentences.
2) Add a photo to the review: it must be your portrait photo.
3) In addition to your photo, you can add a photo from the training where you study online or from the school where you work with children.
4) Leave "I participate" in the comments here.
5) Make sure your page is open so we can see your post.
How to get a prize?
We will choose the 7 most active participants (more photos, more detailed feedback – all this increases the chances of winning) and 3 winners using random. The number of prizes is limited.
Prize fund
The "Smart Osvita" team, with the financial support of the "Renaissance" MF, a partner of our psychological projects, created boxes for you, which included:
the book "Practical Pediatrics" by Svitlana Roiz;
the book "101 Ways to Cope with Anxiety, Fear, and Panic Attacks" by Tanya Peterson;
leaflet, where you will learn more about our psychological catalog platform.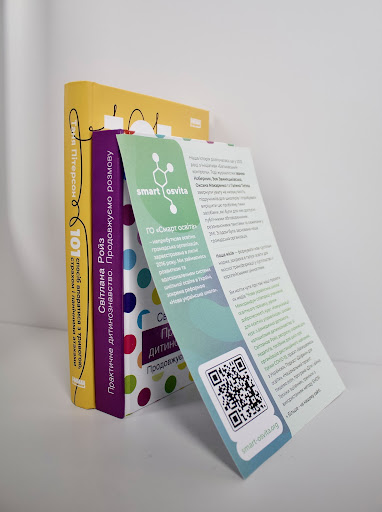 We will announce the winners on May 12 on the Facebook page.
---
The training is carried out within the framework of the "Social Capital" program, which is implemented by the "Renaissance" International Foundation in Ukraine.