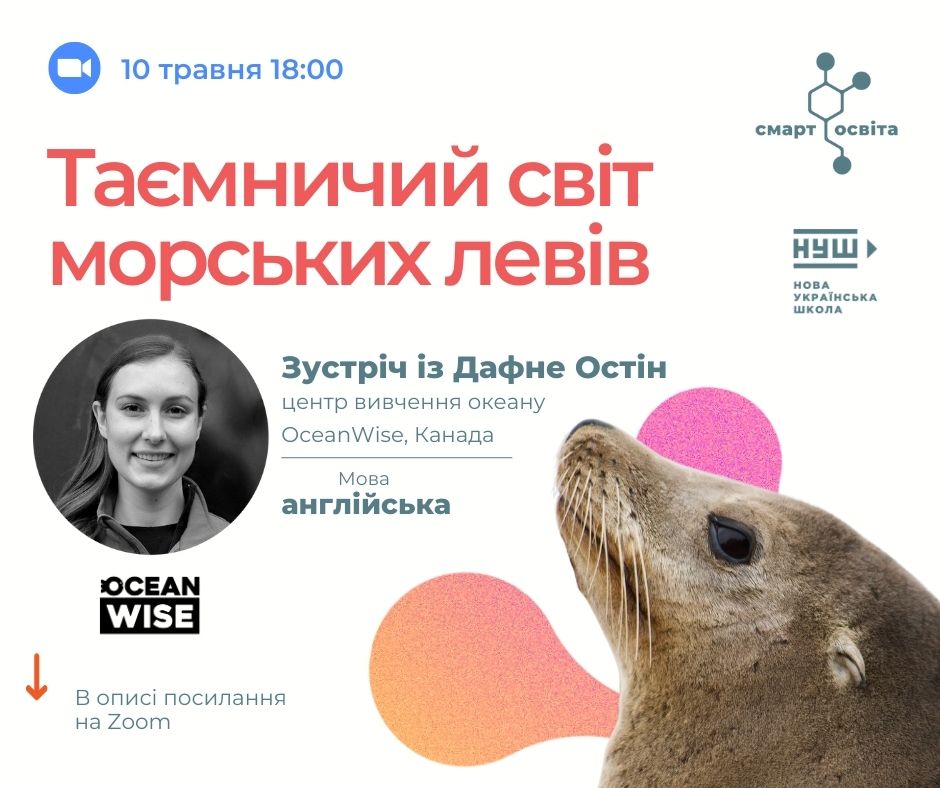 Sea lions: exceptional children of the water element. Meeting with oceanologists from the Ocean Wise center
Let's explore the world of sea lions together! What do they eat, how do they move, what will the study of their excrement tell us? Join an online meeting with Canadian oceanographer Daphne Austin and ask everything you've ever wanted to know about sea lions!
When: Wednesday, May 10 at 6:00 p.m
For whom: any age
Language of the meeting: English
Link to join:
https://us02web.zoom.us/j/84890945488?pwd=aGplaWtvMUJSYkpRQmFPUFdMZ2VMQT09
Password: rz5kz5
🌊 Did you know that fat reserves allow sea lions to go without food for several months without harming their health? You will learn more interesting facts at the meeting.