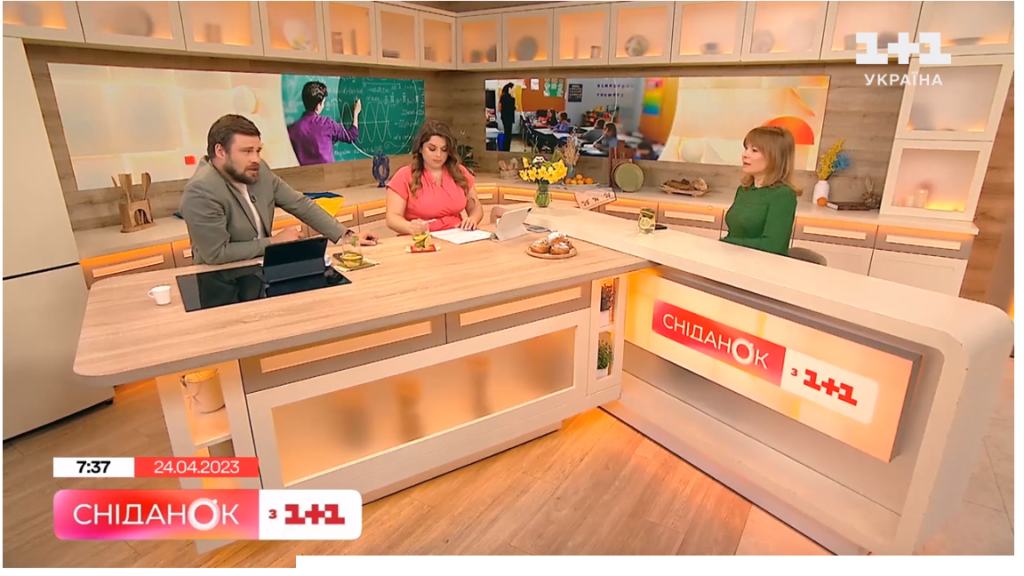 Reducing the number of subjects at school: Ivanna Kobernyk's comment
Ivanna Kobernyk, the co-founder of the "Smart Osvita" NGO, was interviewed by hosts of the "Breakfast with 1+1" program. They talked about reducing the number of subjects, the twelve-year education system and the terms of its implementation, and the difference between foreign and Ukrainian schools.
Ivanna Kobernyk about the excessive number of subjects and ways to solve this problem:

"This is a complex issue: the school schedule is different, the teachers' workload is different, and the organizational process in general. Don't expect it to be fast enough. Basic things can be done from September if to work hard. The war forced us all to do a big cleaning in life in every sense of the word. A lot was said about it. Nowhere in the world can any living child study 20 subjects simultaneously, as it happens in Ukraine."

What subjects can be abandoned, how it will affect the teacher's workload, what are one-hour subjects, and why they are ineffective — on the air of the "Breakfast with 1+1" program. You will also learn the impressions of mothers and children from education in France and Ukraine about what experience can and should be adopted from foreign schools.

Watch here.