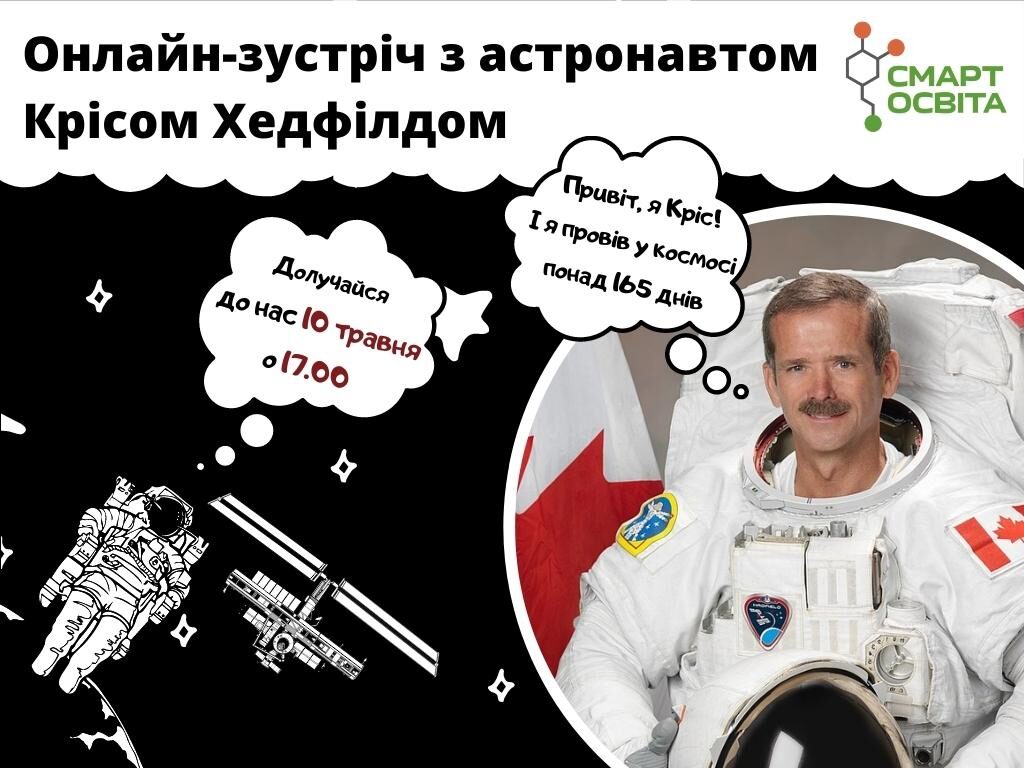 NGO "Smart Education" invites students to meet astronaut Chris Austin Hadfield
The meeting will take place on May 10 at 5:00 p.m. Please, feel free to join using this link.

Chris is a real "space wolf": he has spent more than 165 days in Space, flew twice on a shuttle and visited the International Space Station. However, Space is not the only thing that occupies Chris' time, as he also writes books, loves skiing, running, riding horses, playing volleyball, singing and playing the guitar.

By the way, he is also a well-known blogger. While visiting ISS Chris was recording a video blog, demonstrating what it's like to live in complete weightlessness. His cover on David Bowie's "Space Oddity" which was recorded on the ISS reached more than 50 million views on YouTube and became the first music video to be shot in Space. Check out this video here.