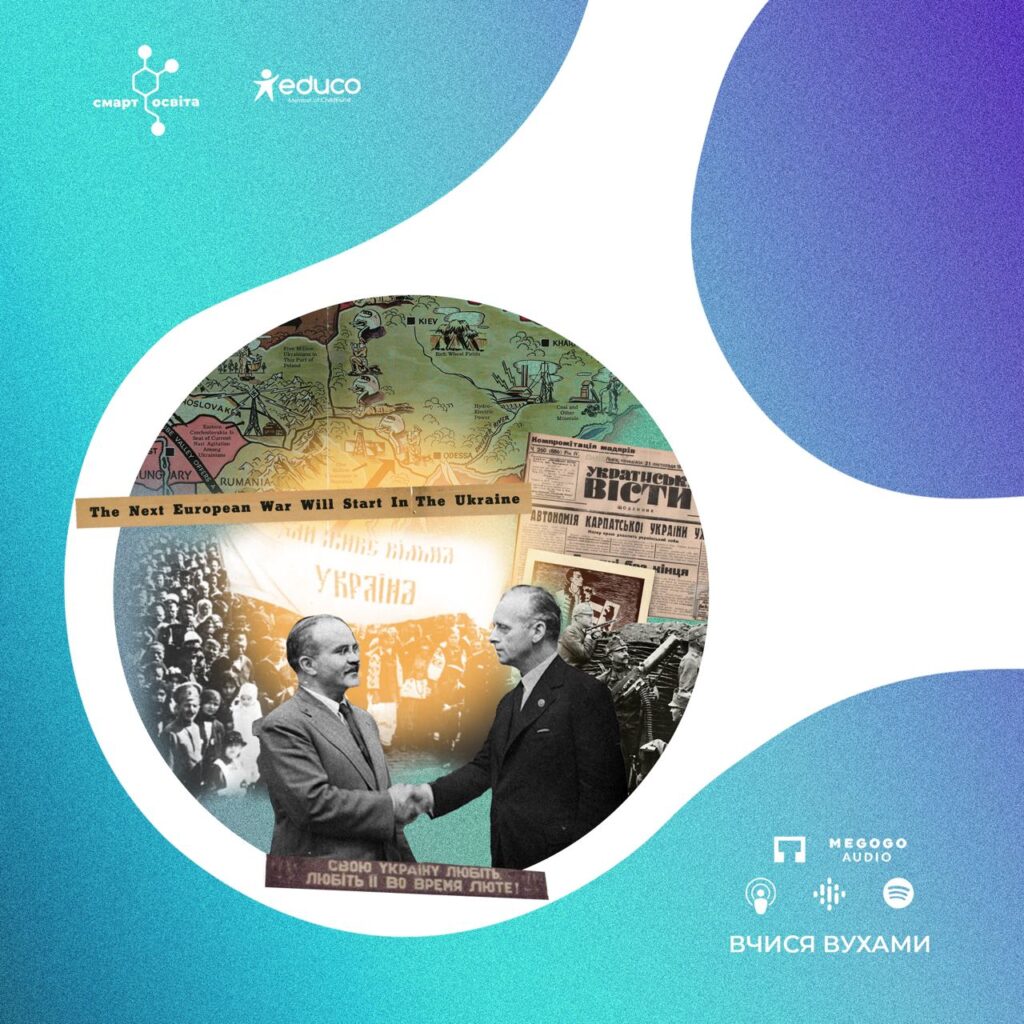 New audio lessons on history and Ukrainian literature are already available on the platforms
A fresh batch of audio lessons on Ukrainian literature and history is now available for listening to. Replenishment in blocks of history of Ukraine and Ukrainian literature.

8th grade

Ukrainian literature

"The proud win, not the pitiful", Oleksandr Dovzhenko's story "Night before the Battle"

What do Joan Rowling and Oleksandr Dovzhenko have in common? Do not be surprised, there are indeed some similarities between these two world-famous figures. What exactly — see you in the episode.

Listen here: https://audiolessons.nus.org.ua/category/ukrainian_literature/8_grade-ukrainian_literature

10th grade

History of Ukraine

"The Ukrainian question in international politics before the Second World War"

The bitter irony of reality: the Ukrainian question, which decisions about the future fate of Ukrainian lands in complex resources such as wars, were never put to the Ukrainians themselves. Many states have tried to complicate it for their own benefit for centuries. When did the first Ukrainian issue arise, and what were the invasive plans of the dictators who started the Second World War? The answer is already on the platforms.

Listen here: https://audiolessons.nus.org.ua/category/history_of_ukraine/10_grade-history_of_ukraine-history_of_ukraine
11th grade

Ukrainian literature

Vasyl Symonenko's candid monologues, poetry "Filial" ("I peer intently in your eyes")

Voice can tell a lot about a person. Fortunately, we have a unique opportunity to hear about Vasyl Simonenko from his own mouth. Simple, a little shy and dreamy, and at the same time straightforward—a real good guy of Ukrainian literature. This is how we see him. Share how Vasyl Symonenko put it in your imagination.
And also do not miss the opportunity to write it before the lesson. This is a great opportunity to improve your writing skills and get feedback from experienced teachers.

Listen here: https://audiolessons.nus.org.ua/category/ukrainian_literature/11_grade-ukrainian_literature

More interesting things on the Telegram channel "Learn with Your Ears": https://t.me/VCHYSIA_VUKHAMY

Listen up and keep in touch!