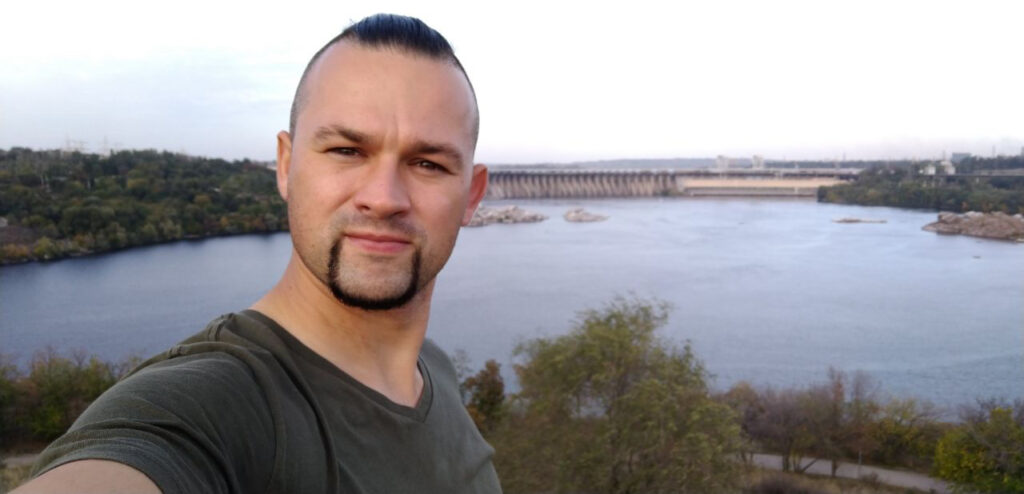 Memes as a way to revive history: teacher Yevhenii Shelest on his own experience of original teaching
We want to introduce you to Yevhenii Shelest, a Ukrainian and world history teacher from Nosivka. Yevhenii works at Britannica School, has been teaching for 1.5 years in the "Smart Osvita" projects "Learn with Your Ears" and "Stay with Ukraine", and runs his telegram channel "What's up with history?".

---
"Learn with Your Ears" — that's free audio lessons for students in grades 7-11 on the Ukrainian language, literature, history of Ukraine, civic education, and world history. Each class lasts about 20 minutes. More than 220 audio lessons have been released, covering 105,000 listens on various podcasting platforms. You can follow the release of new audio lessons and project news on our Instagram page.

---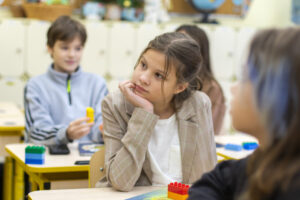 "Stay with Ukraine" is a project created for Ukrainian children who are temporarily abroad due to russian aggression. These are live online lessons in the Ukrainian language, literature, and history of Ukraine for children in grades 5-11. The project enables Ukrainian students to keep in touch with Ukraine and its education system. More than 1700 children, 80 groups, and a team of 53 teachers have joined the project for the 2023-2024 school year.

---
One of Yevhenii's most striking features in teaching, particularly in these projects, is the use of memes about history. Not only does he like to create them himself, but he often gives his students the task of making a meme on a historical topic. In addition, Yevhenii uses interactive tasks to get children interested in studying history and to generate curiosity because, according to the teacher, "a student's request is always more important than the program".

Today, we will tell you more about Yevhenii's story and interesting teaching approaches and share some memes from the teacher and his students.

How the historian's story began

Yevhenii has 7 years of teaching experience, and in addition to history, he had the opportunity to teach law, art culture, and even computer science. The teacher's life story is intriguing: he was expelled from the university three times, and after that, he had "chaotic work relationships" as he worked as a loader, a laboratory assistant, and even a railroad track fitter.

But in 2010, Yevhenii decided to complete his higher education and accidentally chose the profession of historian. He held his first class in a village school on January 16, 2016, and realized he was in the right place.

"The lesson was terrible, of course, but my beard, long hair, and unconventional approach to teaching fascinate children at first, and then they can't stop watching me teach history," — the teacher says.

According to Yevhenii, history is a relatively simple subject, and the main thing it teaches is discipline. For those who do not have a passion for history, the teacher gives a simple task: to find their own willpower, sit down, and study certain events, dates, and names. There is a task, there is work done, there is a grade, nothing more.

For those who are interested, Yevhenii, on the contrary, gives fewer exercises and holds more discussions and debates, supporting the child's curiosity, which, in his opinion, is the "path to knowledge".

The teacher bases his approach to teaching on two aspects: recognizing his own "I don't know" and the ability to hear and respond to children's requests. Also, according to Yevhenii, being a teacher-methodologist is not only about developing a program and following school standards but also about a more modern European approach — feeling the child.

"A teacher has to learn to find approaches to children and create their own unique "golden mean" of teaching. It often happens that children come to class, and I have one plan, but when I look at them, they have a completely different mood. Then, I have to devise something to meet their needs on the fly. To make students learn your subject, you must always surprise them, which is an exciting challenge for me as a teacher."

Teaching for Yevhenii is about constant self-development. In particular, the teacher has transferred his hobby of cycling and hiking into the educational process and regularly takes his students to outdoor activities to teach them how to interact with nature. After all, according to the teacher, any work should always be a pleasure.

Favorite event in the history of Ukraine?


Khmelnytsky's first battles. It's just a classic: the tactical advantages of the Cossacks and the humiliation of the Polish army. It was gorgeous.


Favorite event in world history?


The Greco-Persian wars. When the little Greeks could defeat the army of the great Persia. Thanks to this, we now have philosophy, democracy, and all the beauties of Greek culture.


Favorite figure in history?


Ivan Franko. He is a machine man. The first Ukrainian writer who really earned money by writing. A great thinker, politician, and public figure. He was a man who clearly had not 24 hours in his watch but 26 because he managed to do an incredible amount of valuable, socially essential things.

He also raised 4 children 🙂

Original approaches to teaching

Yevhenii is a proponent of an individual approach to students, so he often creates tasks based on their preferences and talents. This gives rise to interesting interactive work methods — his students have already drawn campaign posters "Vote for Khmelnytsky", made models for stories on the theme of the First World War, and even created Trypillian jugs with their hands.

In addition, the teacher likes to give children the task of conducting lessons independently. According to him, preparing for a lesson motivates them to immerse themselves in the topic and makes them interested, unbeknownst to the student. As a result, the child learns to draw his or her own parallels, look for interconnections, and thus begins to really understand the material.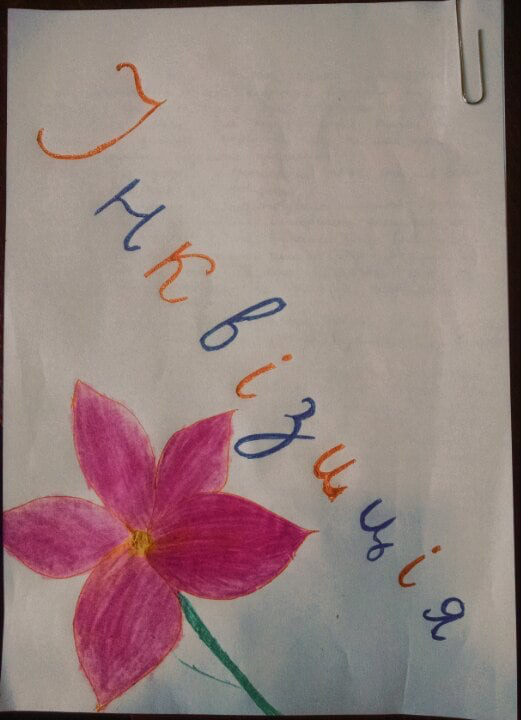 And what can you do without original presentations and essays — Yevhenii recalls his favorite design with a smile:

"I have an amusing essay made by a seventh-grade student.
The title is bright colors with beautiful flowers, and the topic…"

---
Nevertheless, memes have remained Yevhenii's favorite method of working with students for 4 years. Using them came from the teacher's desire to "revive history". Although few people use them in traditional teaching, Yevhenii believes that humor helps children relax in class and see that "nobody usually beats you or even bites you for not knowing the dates."

"If you can laugh at something, then you at least roughly understand the essence of the situation because it is impossible to create a joke without understanding. No one will joke about marriage without being married. It's the same in history — you can't make a meme about Khmelnytsky if you don't know who he was and what he did. I regularly give children an exercise in creating memes. It's clear who is copying a picture, stretching the situation from a meme to a historical event, and who understands the topic and creates some interesting ideas. Sometimes, I deliberately show memes at the beginning of the lesson and see who laughed and who didn't, so I can at least understand who needs to explain the topic better," — the teacher says.

Students' memes

Yevhenii's memes

About the war: teacher's story and changes in working with students

Yevhenii speaks about this topic with pain — for him, as a historian, a full-scale war still came as a surprise. He went to the Chernihiv region in the early days to pick up his family. However, when they refused to leave, the teacher remained surrounded by them and lost himself in his homework. "Just imagine: there are explosions all around, planes flying, a tank column going somewhere, and I'm chopping wood or pruning the garden."

But in a few weeks, Yevhenii returned to teaching. He also started organizing charity concerts with the "Credo" band, where he was the host and even played the drums. Currently, the teacher continues to work offline at the Kyiv school:

"At first, I was just hiding behind my work, but communication with children is really energizing. Even though you get tired of them, you also get a great resource from the students. One way or another, you have to stay functional; you have to work. Because your work pushes the country forward: you work, you get paid for your work, so you can donate. Nevertheless, I have become hardened during my work because I simply have neither the strength nor the time to emotionally experience all the events — especially if you are needed by children who find it much harder to cope with the events".

Yevhenii also started working with "Smart Osvita" during the full-scale war in the second week. His main goal was to help students cope morally with the events and unite them.

For 1.5 years now, Yevhenii has been actively teaching in the "Stay with Ukraine" project, helping children worldwide feel their community and belonging to Ukraine. Thanks to these classes, some students have formed friendships outside of class and even travel to other countries to visit their classmates.

In addition, Yevhenii has been recording audio lessons on Ukrainian history for the "Learn with Your Ears" project for six months now. He is excited to tell us what an interesting challenge it is for him to prepare such materials for a new podcast to capture listeners' attention and instill a love of history.

The teacher also talks about changes due to the war in the teaching process. In addition to a general interest in Ukrainian history instead of world history, Yevhenii also notes an increase in students' attention to the role of russia in Ukrainian history.

"If the reaction was zero or minimally negative earlier, now every appearance of the moscow kingdom or the russian empire is just a foo-foo-foo. I often hear questions like, 'Why didn't we do something about them before?" In addition, teenagers often have a black-and-white perception — this is how they learn to divide the world. And unfortunately, many of them are quite aggressive and radical, if not bloodthirsty. For them, the way out of the situation is seen, for example, in the destruction of 160 million russians. It seems like a good idea, but it has already happened in history and ended in bad consequences. So I try to talk to them about it using the example of the Holocaust, and this often leads to important discussions."

Yevhenii plans to write his own textbook, such as "History of Ukraine from Grandfather Svyryd," and make his own videos.

The teacher also jokingly says that he wants "people to finally leave historians alone because in today's realities, being responsible for the history of Ukraine is a big burden."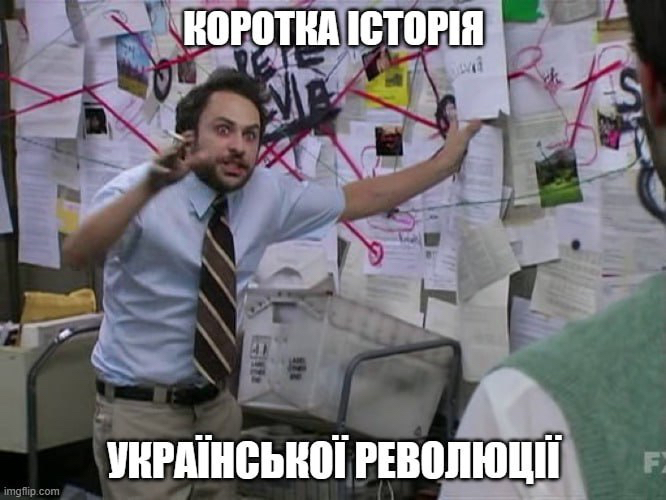 The "Learn with Your Ears" project is supported by the Educo Foundation, and the "Stay with Ukraine" project is supported by Theirworld.

---
Author: Olha Leshchyk