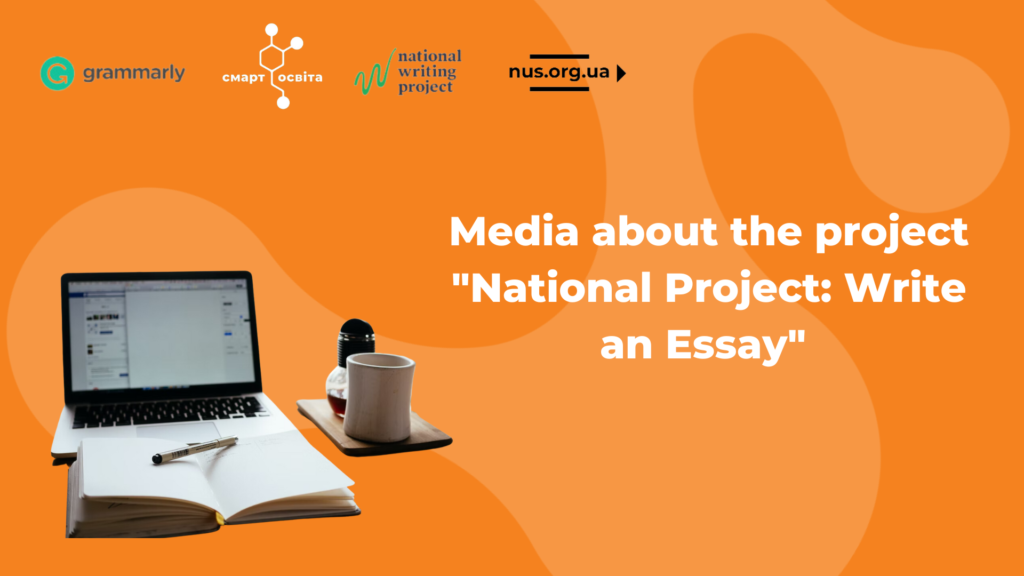 Media about the project "National Project: Write an Essay"
"National Project: Write an Essay" is an innovative project implemented to change the methods of teaching writing in schools. 24 participants, including Methodist teachers, teachers of pedagogical higher education institutions, and teachers of IPPO, first underwent training with Ukrainian trainers and then continued with American trainers.
As a result, everyone will propose teaching methods for different types of essays for teachers of different disciplines, topics for writing such essays, and provide criteria for their evaluation. Ambassadors of our project (representatives of NGOs, ex-ministers of education and science) will support the project in the public sphere: they will promote further changes at the level of standards and curricula.
"Detector Media" announced the start of the project "National Project: Write an Essay." Halyna Tytysh, head of the NGO "Smart Osvita" commented on the project's importance. According to the 2019 data of UCEOE, 86% of Ukrainian graduates cannot formulate their statements well in the external examination. So, the approach to teaching writing is problematic. "Smart Osvita" and Ukrainian trainers and American colleagues from the National Writing Project want to correct this situation. The media also reported on the progress of the project and the expected results.
This information was also shared on the following resources:
University sources published news about cooperation. Three teachers of the Department of Ukrainian Language – Vira Pitel, Nataliia Ivanyshyn, and Roksolana Stefurak became participants in the "National Project: Write an Essay." They also reported on the progress and expected results.