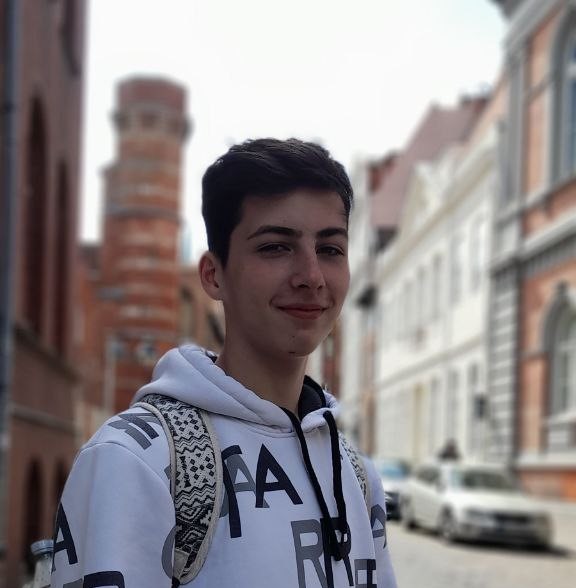 Feedback from the mother of the participant "Stay with Ukraine" project
In a February report, the UN High Commissioner for Refugees noted that 77% of Ukrainian refugees want to return home. However, unfortunately, not everyone will be able to do this in the near future. Social support is an essential need for Ukrainian men and women currently forced to stay abroad. Adapting to a foreign country, language, and people is a complex process requiring much strength. And mostly not physical ones.

Resilience is a property of the human psyche to adapt to difficult life circumstances. Everyone has such a resource, but it is finite. The most significant factor in supporting resilience is the creation of favorable conditions for social life. This is the help of like-minded people, the renewal of routine social rituals, and the formation of a sense of belonging to the community.

Our project, "Stay with Ukraine" is primarily about education about the future return of children to Ukrainian schools. But it also aims to create a comfortable and safe space for children and parents who are stressed because they have left their homes.

We were very touched when we received feedback from Marina, mother of project participant Ruslan Samodurov:

"Perhaps you have no idea what an important thing you are doing, that you simply saved us from emotional burnout and the feeling that we were lost, left behind, and left alone with all the difficulties in education. There were others, too, even if you forgive me)))


My son studied for your project for three quarters. He and I are happy to have found you!


The circumstances were such that he had no opportunity to study for several months last year. First, we were under occupation. Then we had no communication, then we traveled, looking for a safer place than before. Conditions and emotional state were "not about learning."


And when they felt safe, the son tried to study further. We were in England then, and he had to go to college. He could not return to online lessons at his home school because he came home late. Switched to a family form of education. We understand that now education is our responsibility


It was challenging to learn, catch up and organize on my own. It has become impossible for our family to pay for classes with tutors. So there was a lot of tension…


What a blessing it was to get to your project at this time! The teachers are our compatriots. Sincere, sensitive, dedicated people. We are incredibly grateful to the entire team of your project, founders, and ideological leaders for their support, training, and emotional balance.


It became easier because we were not alone. It became calmer because my son returned to his usual environment, and my soul became warmer because there are people on Earth who care about our children, their education, and therefore about the future of our country!)


Thank you very much!🙏❤️

Inspiration, strength, prosperity and Victory! 💛💙"

_________
"Stay with Ukraine" is a project in which students of grades 5-11 can study the Ukrainian language, literature, and history remotely to maintain a connection with the Motherland and the Ukrainian education system.
The project was created and operated with the support of Theirworld, Global Business Coalition for Education, Educo Foundation.