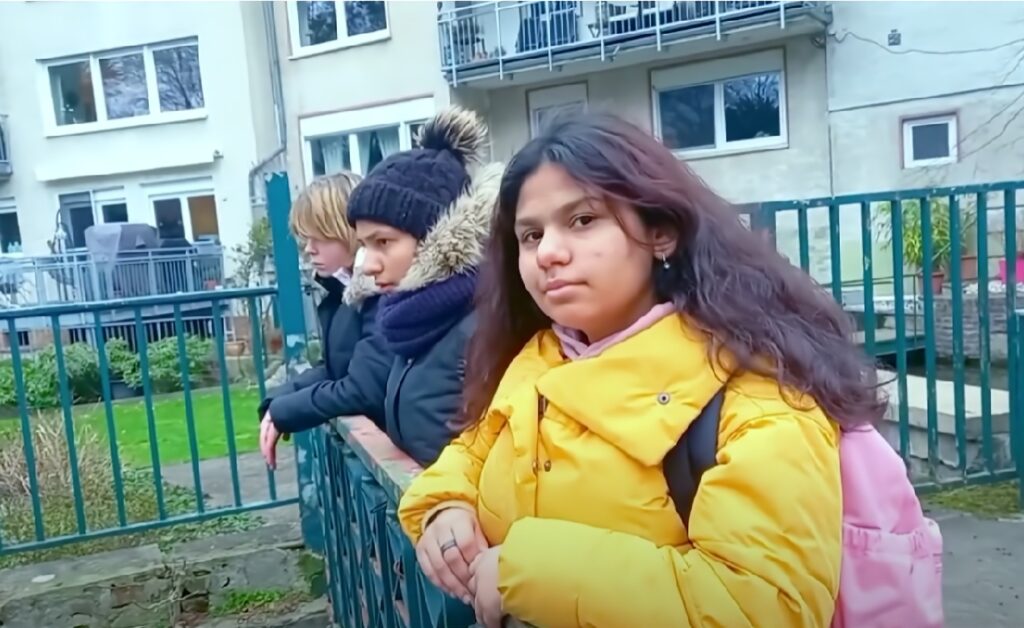 Feedback from "Stay with Ukraine" project participants (video)
"I feel at home, in my native Odesa, during the lessons of history "Stay with Ukraine," – says Bohdan, a participant in our project.
He is one of the brothers in Nana's large family. With the beginning of a full-scale invasion, the family left for Germany. Some of the adult children remained in Ukraine, and the eldest son Oleksii joined the ranks of the Armed Forces. Younger students study online in a Ukrainian school and attend a German school simultaneously. The programs are very different, so "Staying with Ukraine" lessons help them keep up.
For Nana, it was one of the good reasons to involve children in the project, in addition to live communication in Ukrainian. They want to continue their studies at home, in their native Odesa school, and Roman, a graduate, plans to enter a Ukrainian educational institution.
The teacher of the project, Nataliia Vinnytska, believes that the children will return to Ukraine and that what the teachers invest in them will not be lost.
And we, in our turn, as organizers, are a bridge through which children who need help and support find it in the person of caring teachers.
Watch the full version of the video on the NUS YouTube.
---
"Stay with Ukraine" is a project in which students of grades 5-11 can study the Ukrainian language, literature, and history remotely to maintain a connection with the Motherland and the Ukrainian education system.
The video was created with the support of the Educo Foundation.
The project was created and operates with the support of Theirworld, Global Business Coalition for Education, Educo Foundation