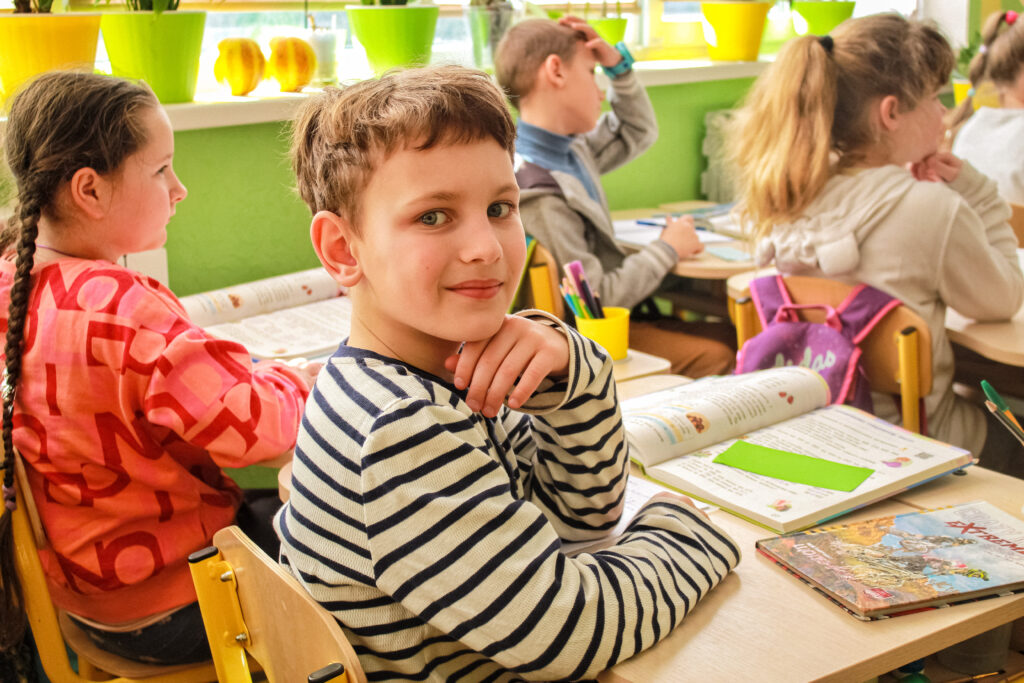 Congratulations on the end of the academic year from the Smart Osvita NGO
From the "Smart Education" team, we congratulate educators and children at the end of the school year. We are proud of every student.
This year was not easy — both for those who studied in Ukraine and those who ended up abroad. You faced many challenges — air alarms, power outages, adaptation to a new environment, and learning an unfamiliar language. But you were able not only to endure but also to reach new heights in your studies.
For now, we are not saying goodbye, because we are preparing new exciting projects for you, even for this summer. After all, education does not fit into calendar plans or dates. It needs constant development, which we are ready to provide.
What did our "Smart Education" team remember most about the 2022-2023 academic year? We tell.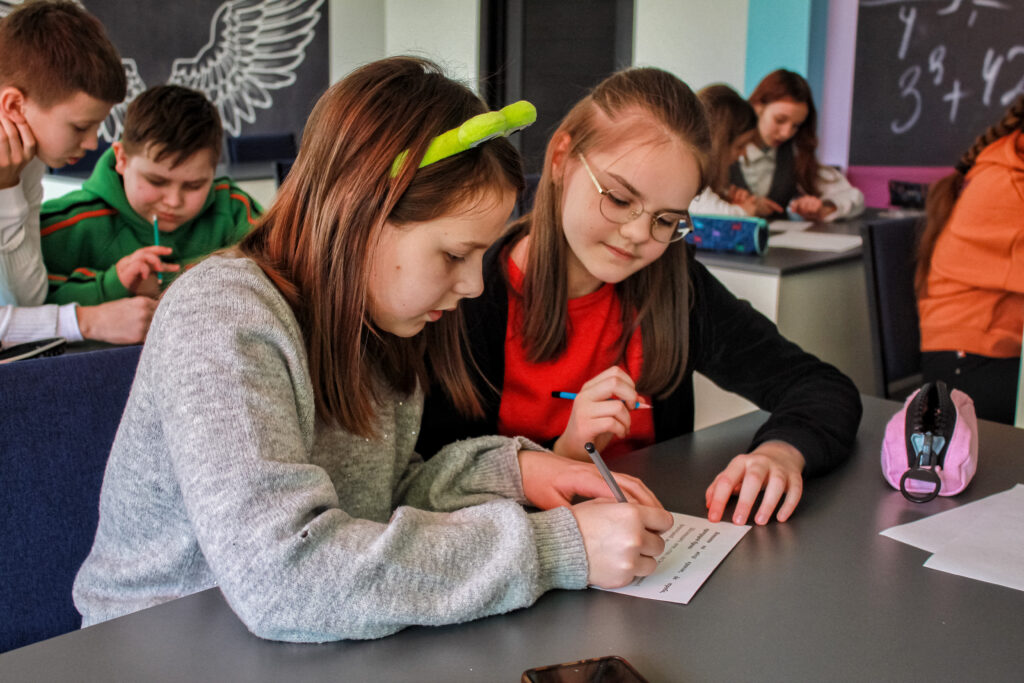 Oleg Tverd, coordinator of the development of educational materials, project manager
We started doing online meetings for children at the beginning of the Russian invasion. I especially remembered how a girl regularly visited them in Kherson, which had just been occupied then. She talked about Russian tanks on the streets of the city, about explosions, about the very childish reality of war. But she was still a child at these meetings: curious, interested, and strangely cheerful. I'm glad the girl could be a child to a greater extent then.
It, of course, is not about this but the previous school year. But I remember these children the most. Someone from Lviv, someone from abroad, someone from the occupied territories — and it was important for all of them to stay in touch with Ukrainian teachers. Actually, this is how we later started the "Staying with Ukraine" project. To preserve that connection with the country for those children who had to flee from the war.
This school year is mostly about children for me. And also about teachers. What sounds of alarms and the work of our air defense gods, without light, sometimes with the Internet from the shopping center, to conduct that promised online class. And that's all about indomitability for me. And, no matter how strange it may be for some, about the importance of education in wartime.
Olena Zhupanova, manager of the "English classes with foreign teachers" project
"Many things stuck in my memory. How during the blackouts, children joined the lessons in the dark with flashlights. How one mother wrote to me after the shelling: "Thank you – my children joined your class during the alarm and did not hear the explosions outside." How an Australian volunteer held classes at midnight in his local time (3pm for us) to make the kids comfortable. How a Spanish volunteer wrote to me: "I don't know what flows in your veins, but you are an incredible nation!". How there were teacher workshops from Canadian and Australian teachers during the blackouts, and I sat in the dark, and the teachers sat in the dark, but they still joined and learned every time. How a boy from the Zaporizhzhia region said to a Portuguese teacher: "I am so excited; I am talking to a foreigner for the first time in my life!".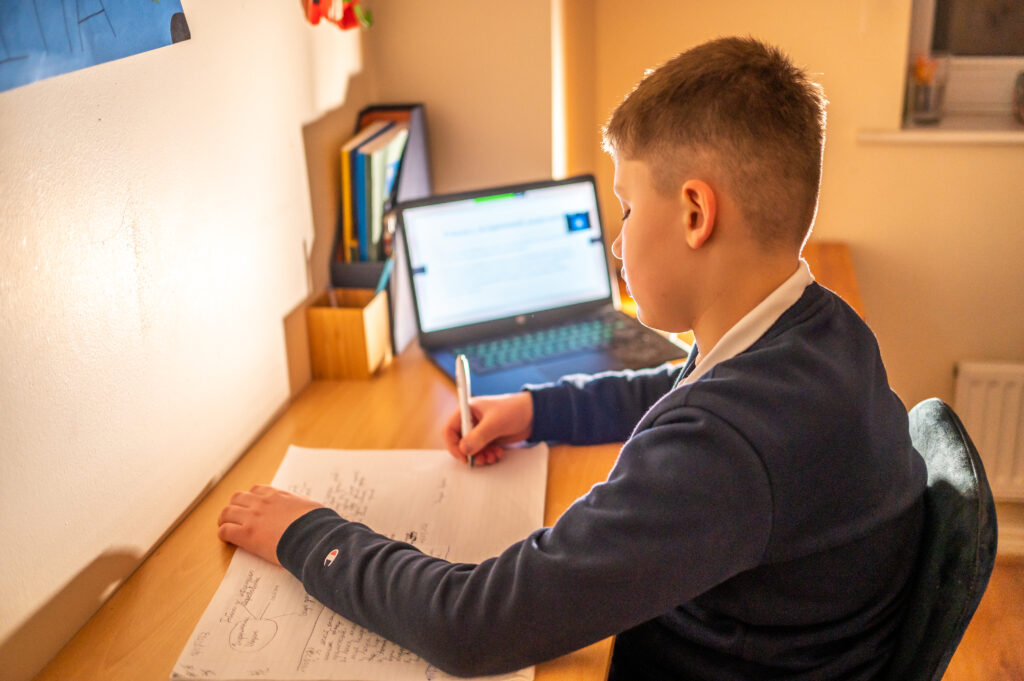 Katya Kostenko, project manager
During this school year, I witnessed the incredible resilience of both teachers and children.
After all, despite all the difficulties, teachers continued to teach children and constantly studied themselves. They quickly adapted to new requirements and found creative ways to ensure effective learning.
I remember the teachers who sat in online classes without candlelight after another shelling and conducted lessons. And the children who were abroad during the air raids in Ukraine wrote to their teachers to be careful. It touched me a lot because children don't care.
Despite all the difficulties, I also saw how teachers studied by themselves and went to pieces of training and webinars. There were even educators from the occupied territories who, due to significant risks, joined and studied.
I believe in the strength of our teachers and children, and I am sure that we can overcome any obstacles we encounter on the way to learning.
Yana Shevchuk, coordinator of the "Stay with Ukraine" project
I am most impressed by the level of consciousness of the children involved in our project. After lessons in foreign schools, children come home and, despite being tired and busy, join our online classes with curiosity in their eyes. They realize the importance of this project and why they need to continue studying the Ukrainian language, literature, and history.
Maryna Semyshkurna, coordinator of the "Stay with Ukraine" project
"Gratitude and openness of families. A large percentage of those with whom I had the opportunity to communicate more than just registering for the course is very open and constantly thank you for the opportunity to learn. Everyone appreciates the contribution of everyone involved in the project, and it is quite unusual for our families that this level of education can be free. In education, we and the teachers try to help each child and ensure their requests are answered. Also, all activities proposed by our team found support among children. It is great that we were able to organize such a large-scale project. And reading the sincere responses of children about their impressions is incredible!"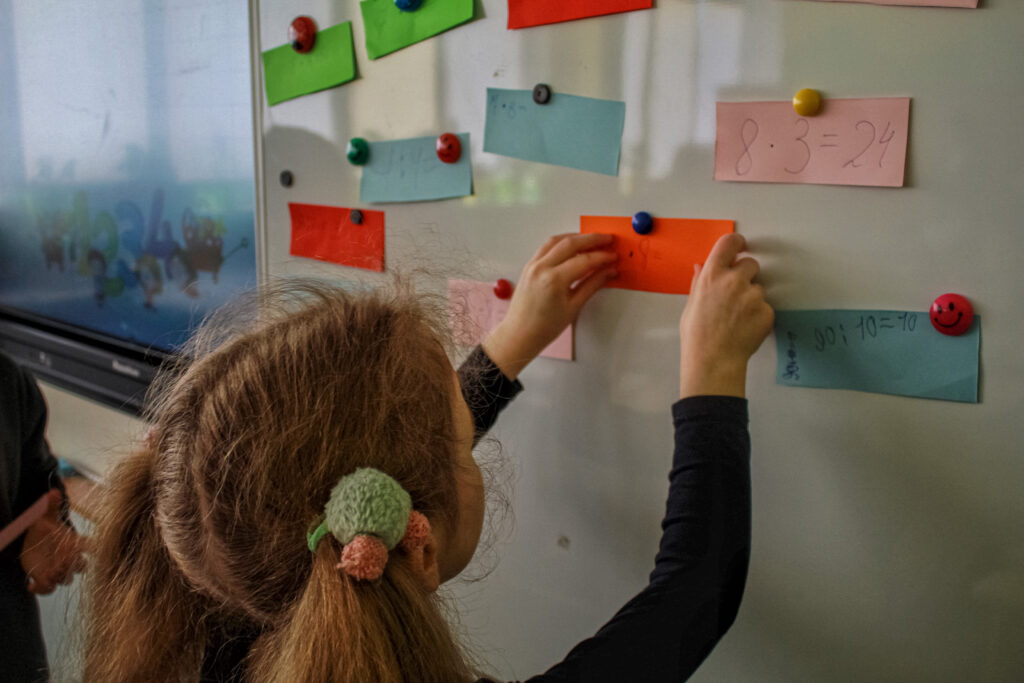 Olena Budyk, coordinator of the "Stay with Ukraine" project
"Even though the children did not receive grades and did not necessarily have to do homework, I was impressed by their perseverance, seriousness, and great responsibility; for them, it was a school of pleasure."